Art & Culture
The best theatre, art exhibitions, comedy and cabaret in Barcelona
Grec 2014: The highlights

Bacelona's best art galleries

July's top exhibitions

Museums: Free Sundays

Montjuïc Castle for free!
---
What's on • Art exhibitions
Critics' choice • Essential museums
---
Directed by: Camut Band. With: Toni Español, Rafa Méndez, Lluis Méndez, Guillem Alonso, Sharon Lavi, Maria Bossy, Cristina Méndez, Jordi Grifell, Estefanía Porqueras.    This new show from Camut Band re-creates the magical world of dancers who make sounds and music with their feet while dancing. It's 'a capella' choreography with a little help from sound effects. Materials such as wood, metal and plastic are the starting point and thread of the dance, which expresses emotional states and the visual aesthetics of every moment, creating sound sensations that lead to rhythm and dance. With this new show, Camut Band delves into the search for new sounds. Tap dancers dancing on objects give off virtual sounds in harmony, rhythm and elegance.
Director and choreographer: Amelia Boluda. Dancers: Xavier Auquer, Darío Barreto Damas, Amelia Boluda, Bebeto Cidra, Anna Hierro Estorach, Roser López Espinosa, Sara López, Paloma Muñoz, Joan Palau.   This year marks 60 years since the death of Mexican painter Frida Kahlo, and 21 years since the premiere, during the Festival of the Arts in San José (Costa Rica), of a dance performance choreographed by Amelia Boluda about the artist, with music by Xavier Maristany and interpreted by the Contemporary Ballet of Barcelona. This collective, born in 1977, was a pioneer in the world of contemporary dance in Catalonia, and the 1990s saw the story of Frida Kahlo performed in theatres in South America and Europe. Now the show is back with an updated look, as part of project of Boluda to get back to artistic and choreographic heritage as supported by the Grec. Kahlo's turbulent relationship that she had with painter Diego Rivera, her lovers, the revolutionary artists that shared her ideals, and the pain and joy of life are part of the work, with a fragmented narrative language that also shows, in addition to the artist's private life, how the Mexican people lived in the first half of the 20th century. In this new version, the musicians are also on stage and share space with dancers who portray the experiences of a Frida Kahlo who became a universal icon.
More dance performances
---
Photo tours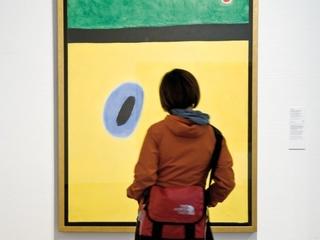 From Picasso to Tàpies, follow Time Out's art trail to discover must-see masterpieces in the city...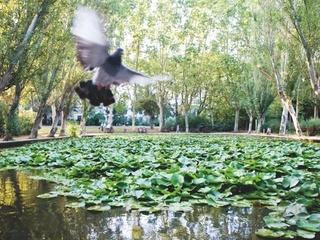 Some of Barcelona's best works of art, architecture and gardens are out in the open...
---