Art & Culture
The best theatre, art exhibitions, comedy and cabaret in Barcelona
Picasso Museum: free Thursdays!

Unique architecture history: 10 spaces

Top 2014 art and exhibitions

April's top exhibitions

Top 2014 traditional events
---
Critics' choice • Essential museums
---
This seventh session of the 'Irregular section' at Mercat de les Flors features three pieces by three different authors: 'Carta blanca a Luz Broto', by Luz Broto, an artist who comes from the visual arts but often works with the presence, space and arrangement of bodies in a way that is sometimes like theatre and others like choreography; 'Cap a una estètica de la bona voluntat', from Amaranta Velarde, a piece inspired by the future imagined by Michel Houllebecq in the book 'Les Particules Élémentaires'; and 'Untitled', by Evol, an audiovisual piece for speakers, strobe lights and photoluminescent paint that plays with the dualities of visible/inivisible, audible/inaudible, contraction/expansion.
Direction and choreography: Kanga Valls. With: Susana Ayllón, Manel Cabeza, Kiko López, Sergi Orduña, Isaac Suárez, Kanga Valls. The new show from urban dance company Kulbik is a journey through time and space with the imagination as an only ally. The road is full of metaphors about the human condition and its evolution, which causes thousands of people to live in a welfare state at the expense of land resources.
The final session during the 'Irregular Section' season at Mercat de les Flors includes 'Ba-deedly-deedly-deedly-dum ba-boop-be-Dooper!', from Madrid-based artist María Jerez, whose work lies somewhere between film, choreography, theatre, architecture and visual arts. There's also 'Pronto y poco', from the technopop duo from Bilbao Chico y Chica, where they address, via an electronic show, the convention of an unplugged concert, adapting their sound and repertoire to a smaller format. With a custom keyboard and a musical cabaret attitude, they provoke continuous scenic events in the interaction between vocals and music.
More dance performances
---
Photo tours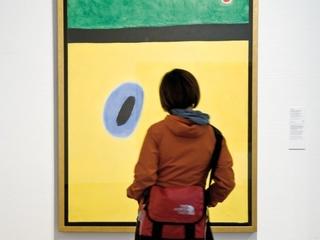 From Picasso to Tàpies, follow Time Out's art trail to discover must-see masterpieces in the city...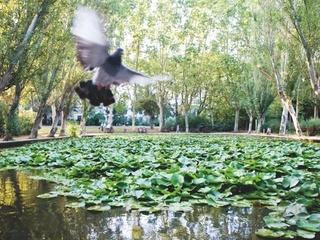 Some of Barcelona's best works of art, architecture and gardens are out in the open...
---