Art & Culture
The best theatre, art exhibitions, comedy and cabaret in Barcelona
January's top exhibitions

Outdoor art in Barcelona

Ai Weiwei retrospective

Barcelona's best museums

Museums: Free Sundays
---
---
Critics' choice • Essential museums
---
Rated as: 4/5
Critics choice
Choreography and direction: Cesc Gelabert. With: Daniel Corrales, Lluç Fruitos, Virginia Gimeno, Ana Hierro, Lorena nogal, Luis Pedraza, Alberto Pineda.   The hybridisation of languages – Catalan and English – that form the title of this show serves to help choreographer Cesc Gelabert present a hybridisation of two of the principal nonverbal languages in Catalan culture – football and dance – and establish a dialogue between the expressive power and poetic nature of these theatrical manifestations. 'Foot-ball' gives you the chance to see a team of dancers use choreography to decode some of the best of FC Barcelona's plays, re-created by filmmaker Isaki Lacuesta.
The surprising debut from Wim Vandekeybus and his company Última Vez back in 1987 shook up the world of dance. In New York, Vandekeybus and composers Thierry de Mey and Peter Vermeersch received the prestigious Bessie Award for their 'brutal confrontation of dance and music: the dangerous, combative landscape of "What the Body Does Not Remember".' The show is now back again touring globally with other performers, 25 years after their first successful run in the Mercat de les Flors. Vandekeybus's original choreography dances on the dangerous line between attraction and repulsion. At times the result is confrontation, first between two dancers, then between two groups, between dancers and music, and between dancers and an intricate and fascinating game of lines drawn and crossed or not. But above all, it's an explosion of aggression, fear and danger.
Three shows are grouped under the name of Julidans NEXT, a bet on new talent, and the last session in the Mercat de les Flors of those sessions dedicated to the Netherlands. 'Love-ism' was inspired by the book 'The Art of Love', by Erich Fromm. It's a project that explores the intimacy of human beings and that has resulted in a piece that's essentially a series of duets, workshops and a movie. At the Mercat, they present the film 'Love-ism | Things That Matter', a duet and a workshop. 'Ferrum' is a duet inspired by the poem 'Seventh Dance', by Hezy Lesky – it's a physically powerful dialogue between the two dancers; Liado Waysbort created the solo 'Please Me Please' for the young dancer Iva Ugrin, where he's transformed from a man into a woman, from an object of desire into someone who desires, from a dancer in a porn star. It goes organically from an extreme image and plays with our preconceptions of what we see and what we feel.
More dance performances
---
Photo tours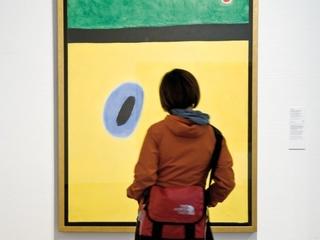 From Picasso to Tàpies, follow Time Out's art trail to discover must-see masterpieces in the city...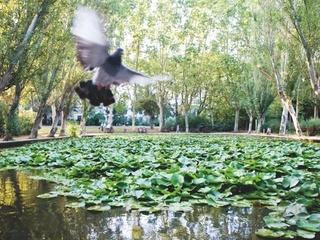 Some of Barcelona's best works of art, architecture and gardens are out in the open...
---