Saint Patrick's Day in Barcelona
It's time for St Patrick's Day, and half the world will find a reason to be Irish ... Barcelona's no exception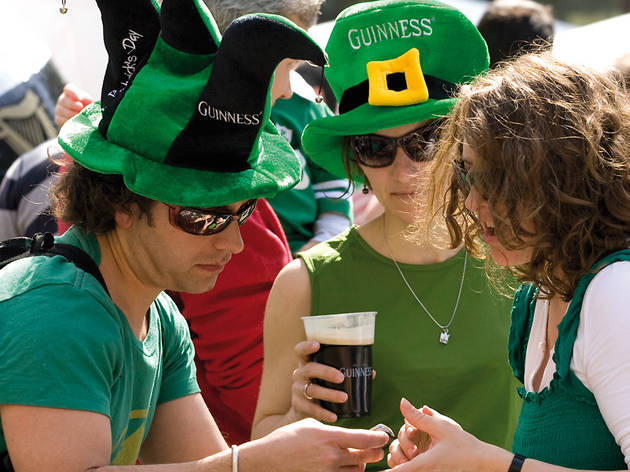 Every 17 March it seems like the whole world's Irish just in time to celebrate St Patrick's Day. Maybe not the whole world, but at least 60 million claim to be Irish or to have Irish blood running through their veins. So here we go again, as Barcelona does jigs and reels in silly hats and drinks as much Guinness and whiskey as possible. The big party will be on Saturday in the pedestrian street of C/ Numància, above Diagonal. But if you're looking for something a bit more central, nip in to any of the Irish pubs in town, where there's sure to be a party complete with tricolour decorations, and a distinct lack of snakes.
The line-up for the party on Saturday, 15 March:
11am-6pm: Kids' activities (rugby, tatoos, stories and drawings)
Noon-12.20pm: Pipers
12.30pm-2.30pm: Music and ceilí (traditional Irish dancing)
3pm: Watching the Six Nations rugby fixture (Ireland vs. France) in
Kitty O'Shea's
pub
3.30pm-5.30pm: Musical performances by The Stompers + Irish Corner.
6pm: Travel sweepstakes
If you want to celebrate Ireland's patron saint and national day on the actual day (17 March), Nasty Mondays has organised
a special party
with a performance by Irish Corner.
Irish pubs, Barcelona style