The best of Ciutat Flamenco 2013
Now's your chance to get to know real flamenco in Barcelona during the city's flamenco festival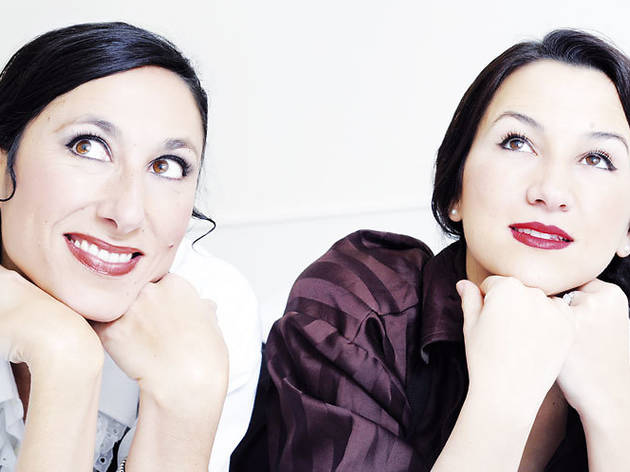 Flamenco is an earthy art that, in its purest form, never changes or evolves. Because of that, despite its intensity, it runs the risk of becoming dated. However, flamenco has, for decades, been exploring a future in fusion with other genres and worked on attracting new audiences.
This intriguing genre takes centre stage at the
Ciutat Flamenco
festival, this year marking dancer Carmen Amaya's 100th birthday, which will present all the latest updates, such as they can be, with special, little-known projects and workshops focused on dancing and singing. As for the music, these are the festival's main events, taking place from Thursday the 23rd to Sunday the 26th at the Mercat de les Flors.
Sistema Tango
Four virtuoso musicians joined together to bring us a bold proposal: reinventing the contemporary tango style, particularly the music of Astor Piazzolla, incorporating free jazz and atonal chamber music in addition to flamenco. They involve instruments such as the guitar, the cajón and Tomás de Perrate's 'quejío'. No accordions here, but there is a saxophone - a truly daring choice.
Free Art Ensemble
These musicians up the ante even more - the show they'll be putting on comes from an almost experimental work titled 'Antes existió el grito', part of an essential premise: to make the wildest, most chaotic free jazz work alongside different types of flamenco. The fusion experiments of the '80s and '90s are nothing compared to the way this work pushes the limits of both genres. Eleven musicians onstage and one dancer with a long career in avant-garde dance, Sonia Sánchez, create a totally new, unique experience.
Jeong Ga Ak Hoe, Marta Robles and Alba Carmona
You might know Marta Robles and Alba Carmona from their work with
Las Migas
, the original unorthodox flamenco quartet with tendencies towards pop and blues. But these ladies weren't satisfied and wanted to take it even further. In this show they'll weave themselves into the musical fabric of Jeong Ga Ak Hoe, a fascinating group from South Korea that has broken all the conventions of their country's traditional music, adding improvisational and new age styles from around the world, with the important presence of Buddhist ritual percussion. Alba will sing, Marta will provide the guitar, and Jeong Ga Ak Hoe will hypnotise you.
Duquende
This classic of flamenco, an exceedingly talented singer who always has fantastic accompaniment - this time a guitar (Chicuelo), percussion, bass, claps and dance - will be performing his latest album, 'Rompecabezas' (2012). He's the most orthodox of the line-up, but also the most skilled at creating moments of pure emotion.
Vicente Amigo and his guitar show up as part of the De Cajón! series within this year's Barcelona International Jazz Festival. For several years now, Amigo has been among the biggest flamenco guitarists of all time. His music transcends the traditional style, incorporating modern and ancestral elements, often reminiscent of North Africa, and employs other instruments with great delicacy. The absence of vocals in a big part of the tunes and the variety of his work attracts a wide audience, including those who claim they aren't fans of flamenco. These are songs with a nocturnal ambience, warm and enveloping, that hypnotize but also keep you wide awake to follow the pace and changes of Amigo's nimble fingers. Between the years 1991 and 2013 Amigo released nine solo albums and performed in many countries. He learned to play with the best, and has been inspired by Paco de Lucía, who's now a great friend of his. As a teen he performed with Manolo Sanlúcar's group, Sanlúcar being one of his teachers, and he's played with nearly every flamenco celebrity in the world as well as famous musicians from other genres including Sting, Miguel Bosé, Eliane Elias, Alejandro Sanz, Leo Brouwer and Khaled.
Read more