This weekend in Barcelona
Our editors' selection of the best galleries, concerts, gigs, cafés, restaurants, bars, clubs, films and more that you won't want to miss this weekend in Barcelona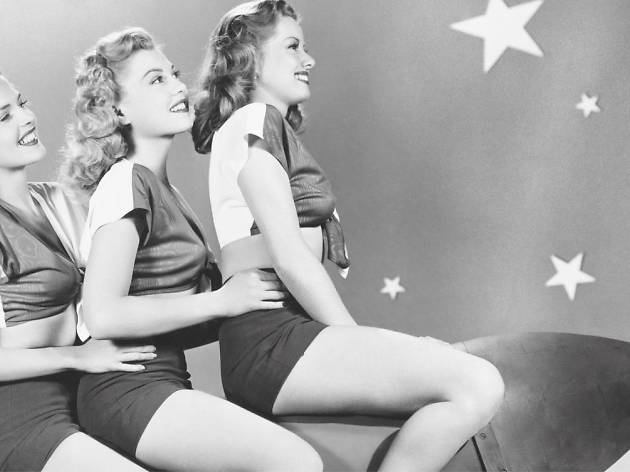 Our editors' selection of the best galleries, concerts, gigs, cafés, restaurants, bars, clubs, films and more that you won't want to miss this weekend in Barcelona.
To celebrate the upcoming Christmas season and its own anniversary, Palo Alto, one of the most popular markets in the city, is putting on two editions this month featuring extraordinary works by contemporary designers and artisans. The first takes place as usual on the first weekend of the month, with projects that are highlighted for their creativity, social value, respect for the environment and, especially, for the human story behind them. Live music will be brought to you by the band Man Ex Máqina, Valencian artist Salfumán (aka Sandra Rapulp), Tonia Richards from London, Indian-Australian artist STAV, and Marion Harper with English and Uruguayan roots.
Read more
The Barcelona Symphony and Catalonia National Orchestra (OBC), founded in 1944 and with a residency in Barcelona's L'Auditori, regularly performs concerts for schools and families, and this is one such session. On the programme are classic pieces by Mozart, Stravinsky, Händel, Back and Manuel de Falla, among others, to introduce the little ones in your family to the universe of symphonic music.
Read more
The Sant Miquel Monastery in the Poble Espanyol and surrounds dress up for winter with this pre-Christmas festival to get everyone in the mood for the holidays. Over two days you can wander around among food trucks with delicious offerings, a market in the middle of a forest with items from local designers, cinema sessions with screenings of films such as 'Love, Actually', 'Home Alone', 'It's a Wonderful Life', and live performances by PAVVLA, Deco Pilot, Josh Parker, Gigi McFarlane and Enric Verdaguer.
Read more
Give Print a Chance! Print Workers Barcelona organises the third edition of this silk-screen printing market, a must for anyone who loves limited editions and graphic art. For two days in their Gràcia headquarters, discover some 30 national and international artists, as well as creators linked to Barcelona such as Miguel Bustos, Do the Print, El Marqués, Monostéreo, Clara Muro, Ramón Paris, Agustín Sousa and more.
Read more
So wrong but so right, Elena Gabrielle and Rachman Blake perform a night of unsanitary comedy. They believe the best way to meet someone is laughing, talking and sharing a D I R R T Y experience, so they present D I R R T Y Barcelona –an event where people hear professional storytellers, singers, and performers talk about a time they got played, made, or just tangled up in that D I R R T Y stuff. (Due to popular demand, two shows are on tonight, one at 7pm and one at 9pm.)
Read more
The party that has revolutionized Madrid's nightlife scene has come to Barcelona! Every Saturday it's an Ultrapop night, featuring renowned mistress of ceremonies La Prohibida; a heterofriendly ambience filled with hit songs from across genres and eras; DJs and regular artists from the Madrid scene (Las Juanettes, Abel Arana, Cascales, Kika Lorace); and a huge hall, Safari. The Barcelona version will also include local artists such as Purpur, Souver DJ and Bulma Beat. This Saturday it's Lolito Malibú and Perotutehasvisto at the decks.
Read more