Berlin's 30 best restaurants and cafés
Discover the best places to eat in Germany's capital – from fine dining to munching on Berlin's classic döner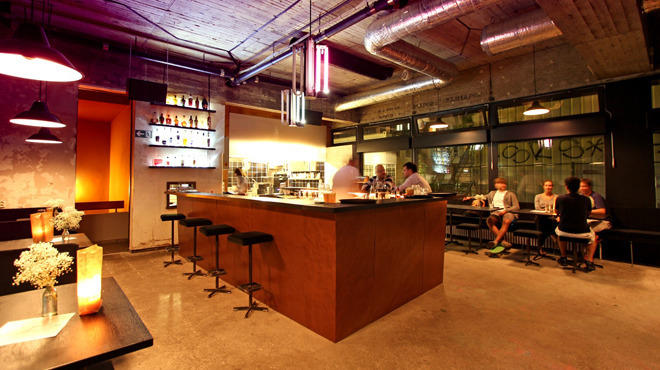 © Frederic Urban
Berlin's dining scene has evolved in leaps and bounds these last few years, and there's a multitude of excellent place, both old and new, jostling for this lowdown of the best restaurants and cafés.
Known for a somewhat brisk mentality, Berliners are true to form when it comes to food on-the-go. Berlin is a contender for best kebab in the world, and with good reason, being the birthplace of the glorious Döner, but beyond that there's a host of fast, hearty and cheap street food options. Attracting many worshipers is the unholy trinity of sausages, Currywurst, Bockwurst and Bratwurst, but add to this the flavours of Berlin's diverse ethnic communities - Turkish, Arabic, Vietnamese, Italian, Slavic - and eating here is an exciting experience. But waves are also being made at the more flash end of the scale with high-profile openings such as Glass and Les Solistes and with the accrual of a fair share of the coveted Michelin stars: Tim Raue has picked up a second star and Hörvath a first. Contemporary mores for sustainable and locally sourced produce are flourishing too at places like Lokal and while home-grown contenders are beating the best of them, the New York Times' food critic recently describing his pastrami on rye experience at Mogg & Melzer which 'only a handful of delis in New York can match'. No longer are tourists relegated to traps like the Hard Rock Café; Berlin is truly a gastro-destination. Whether it's cooking of the molecular variety or a Schnitzel the size of an entire plate, the city is dishing it out with the best of them.
---
---
---
---
---
Users say
It gives a great information to me who's gonna have the first business trip.
I love Sushi For You. We have had a number of deliveries to our home, even we are not being lazy. In fact we have had friends visit and we have had a sushi party a few times. Well worth it!
thanks you so much for this article, but you left out the funniest restaurant in Berlin called Das Klo, the toilet themed bar. I found an article with additional great places in Berlin: http://www.reformatt.com/blog/berlin
Art galleries • Critics' choice