Andrew Garfield interview: 'It looks cool, but actually having to save New York City is knackering'
As The Amazing Spider-Man 2 crawls into theaters this month, we ask leading man Andrew Garfield to delve inside Peter Parker's psyche and reveal seven things that make Spidey tick
By Cath Clarke Thu May 1 2014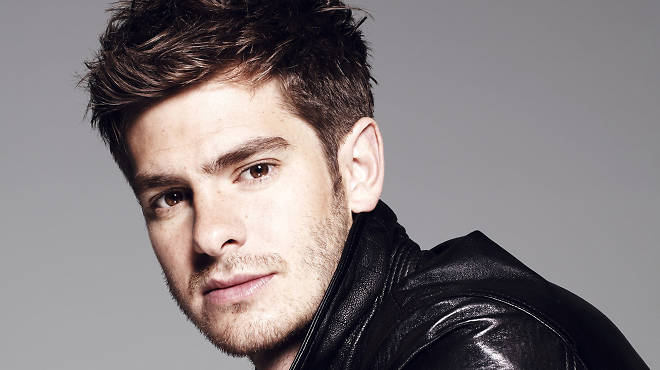 Photograph: © Paola Kudacki
In 2012, Andrew Garfield looked like a man about to have root-canal surgery. Which is less enthusiasm than you'd expect from an actor on the brink of becoming the superstar face of a Hollywood mega-franchise. It turns out Garfield was seriously freaked out by all the attention: the life-changing, no-going-back-ness of being famous.
Two years later, squeezing back into costume for The Amazing Spider-Man 2, the British actor is as protective of his privacy as ever—still not answering questions about his real-life girlfriend Emma Stone (who plays Peter Parker's ladylove Gwen Stacy). But this time he's relaxed and smiling. Now 30 ("Am I a young man still? Or can I just say 'man'?"), he seems to have shed a little of the self-doubt and mellowed, though he still brings that jumpy little-brother energy to Spidey.
"If I had had these opportunities when I was younger, I would have been Justin Bieber"

"I actually had more confidence for the second film because Spider-Man is more confident," he says thoughtfully. "When Peter puts on the spandex he gets to save people's lives. When he's just Peter, he's got to deal with just being Peter. It's the same with me. When I'm not acting, I have to deal with myself and I go a bit crazy."

As for fame, Garfield is just glad it came later on. "If I had had these opportunities when I was younger, I would have been Justin Bieber," he says. "If you are a 16-year-old kid and you can do whatever you want, you're making trillions of dollars and you have a leopard-print Ferrari, it's not healthy. If I was going through what I'm going through now when I was 16, I might have ended up in jail."
"I don't want to be a 50-year-old in spandex"

With the second installment of the arachnoid blockbuster under his belt, Garfield is maturing into an expert on the character, as he proved when we quizzed him on all things Spider-Man. But how many more Spidey movies has he really got left in him?

"I can only do ten. No, seriously, I signed up to do three. Never say never. But I don't want to be a 50-year-old in spandex."
1
Spider-Man is neurotic.
"Peter Parker is not a simple dude. He can't just switch off. He never feels like he's doing enough. And Peter suffers from self-doubt. He ums and ahs about his future because he's neurotic. It's a defining feature. He's an over-thinker. It would be much easier if he was a life-saving robot."
2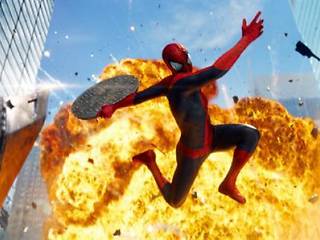 Being Spider-Man is a hassle.
"It looks cool, but actually having to save New York City is knackering. And you can't save everyone. People die. That's a lot to deal with. Peter feels responsible for people dying and getting hurt. It's really crazy responsibility. It's a tough calling."
3
He is misunderstood.
"Peter is not that evolved. Peter wants to tell the world he's a good guy: 'Like me: I'm nice.' He's a 19 year old kid. He's a kid struggling with being misunderstood. We've all been misunderstood. That's universal too. I like being Peter."
4
Peter is a nerd.
"Back in the day, being a nerd meant you were an outcast. You weren't going to get the girl. You got a wedgie or got called names. Now the nerd is a billionaire. Nerds are running the world. They won. It's a cool thing. But what I think makes Spider-Man a better superhero is his sensitivity. He's not a shallow guy. He is an everyman and that's what I've always loved about him."
5
Being an underdog means that he can protect the underdog.
"If I hadn't been bullied at school I wouldn't have needed Spider-Man. It wasn't crazy-abusive, just one guy in the playground wanting to pick on someone and seeing the super-skinny, sensitive kid. I'm still super-skinny and sensitive. Strangely, I'm grateful for the bullying I experienced. Being a skinny, sensitive young man means that I found acting. Peter Parker is protecting a part of himself: The five-year-old boy inside that got bullied in the playground."
6
A good dose of therapy would be very beneficial.
"I don't know of any father and son relationship that hasn't struggled. Fathers really do have an ability to mess up their sons. And this story is really good example. It's a cautionary tale for dads. When I become a dad, as soon as my child is born I will have messed up. As the child, you've got to learn to get over it, become your own person. You can't keep blaming your mum and dad. It's a tough road for young people. It definitely was for me."
7
The three-second costume change is rubbish.
"We're selling a false dream. When we were making the first movie, I wanted to do a little short film, which would depict me taking 15 or 20 minutes to get into the suit, with the help of three people and a giant shoehorn."
8
Watch the trailer for The Amazing Spider-Man 2
9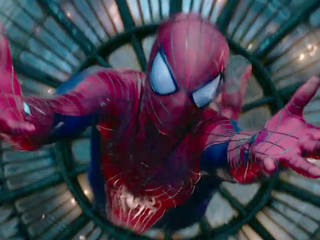 ---
Watch the trailer for The Amazing Spider-Man 2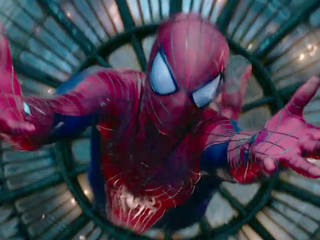 Rated as: 3/5
An overlong, at times almost plot-free soap opera, the latest Spidey adventure never comes together as a story.
You might also like
---
More film interviews
The best films now showing
Amy Schumer is a comedy superwoman: Her stand-up is funny as hell, she's a viral sensation, and lately she's become every feminist's girl crush. Now she's the best thing to happen to Hollywood since the Tina Fey/Amy Poehler double act. Schumer's new autobiographical comedy, Trainwreck, about a commitment-phobic NYC writer, is the funniest film of the summer—outrageous and out to make you think. The posters say "from the guy who brought you Bridesmaids" (meaning superproducer Judd Apatow), but Trainwreck is more of a straightforward rom-com, with one big difference: Schumer plays the traditional "man" role. She's hard-partying, promiscuous Amy, a writer for a Maxim-esque rag that publishes articles like "How to talk your girlfriend into a three-way." But when assigned to interview a sports surgeon (Bill Hader, adorable), Amy cracks and gets serious.  Trainwreck isn't perfect. An emotionally weak ending feels like a cop-out. But you can forgive this film a lot. You forget how limited so many movies' ideas of women are until Schumer launches into an extended tampon joke. It's a film about everyday sexism and double standards. Schumer is calling this stuff out, but you only realize this when you stop laughing. Wince-inducing in many ways, Trainwreck has its priorities right.
A reinvigorating reminder of what indie filmmaking can—and should—do, this bracingly brilliant new movie from Starlet writer-director Sean Baker (who co-wrote the script with Chris Bergoch) tells an L.A. story so florid and electric that it feels like a Pedro Almodóvar remake of Crank. Set over the course of a sunbaked Christmas Eve in Southern California, the premise explodes out of the gate: Sin-Dee Rella (Kitana Kiki Rodriguez) is a rambunctious trans prostitute who's just been unleashed from a 28-day stint in prison. Enjoying a celebratory snack at Donut Time with her best friend and colleague Alexandra (Mya Taylor), Sin-Dee learns that her pimp boyfriend, Chester (James Ransone), has been sleeping around. Adding insult to injury, the girl he's been sleeping with has a vagina. And so begins a roaring rampage of revenge. (Sin‑Dee's furious first steps out of the restaurant are appropriately punctuated with blasts of gunfire on the soundtrack.) If Sin-Dee is the boiling blood of Baker's movie, Alexandra is its beating heart. Most of the story is seen through her eyes as she follows the wake of her colead's carnage. A proud fixture of Los Angeles' seediest streets, Alexandra has just started taking the hormones required for her body to catch up with her sense of self, and the vagrant path she cuts across the city palpably conveys the vulnerability of being trans in a world where people cling to their genders for shelter.
Joshua Oppenheimer's 2012 documentary The Act of Killing was a radical, disquieting thing: a bizarre forum for Indonesia's genocidal leaders (still feared nearly 50 years after their anti-Communist purge) to recreate their murders as fantasy skits. Dressing up as gangsters, these happy butchers seemed to really enjoy themselves, and if Oppenheimer never quite challenged them on their self-described heroism, his film ended up being a quiet indictment, trembling in the presence of evil men.The Look of Silence is Oppenheimer's staggering follow-up. It was made roughly in tandem with The Act of Killing (and sourced from the same research) and is the film for those who feel the director didn't go far enough. A superior work of confrontational boldness, it might be the movie Oppenheimer wanted to make in the first place. Again, we sit with the perpetrators, who speak of drinking their victims' blood or knifing hundreds of people down by a river. Shamelessly, a pair of ex-militia men make their way through the reeds and smile for photos at the site.But this time, the provocative presence of Adi, an optician whose older brother was among those killed, makes everyone squirm.