Andrew Garfield interview: 'It looks cool, but actually having to save New York City is knackering'
As The Amazing Spider-Man 2 crawls into theaters this month, we ask leading man Andrew Garfield to delve inside Peter Parker's psyche and reveal seven things that make Spidey tick
By Cath Clarke Thu May 1 2014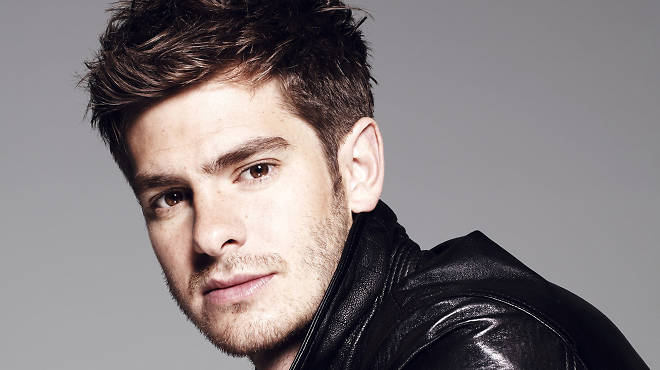 Photograph: © Paola Kudacki
In 2012, Andrew Garfield looked like a man about to have root-canal surgery. Which is less enthusiasm than you'd expect from an actor on the brink of becoming the superstar face of a Hollywood mega-franchise. It turns out Garfield was seriously freaked out by all the attention: the life-changing, no-going-back-ness of being famous.
Two years later, squeezing back into costume for The Amazing Spider-Man 2, the British actor is as protective of his privacy as ever—still not answering questions about his real-life girlfriend Emma Stone (who plays Peter Parker's ladylove Gwen Stacy). But this time he's relaxed and smiling. Now 30 ("Am I a young man still? Or can I just say 'man'?"), he seems to have shed a little of the self-doubt and mellowed, though he still brings that jumpy little-brother energy to Spidey.
"If I had had these opportunities when I was younger, I would have been Justin Bieber"

"I actually had more confidence for the second film because Spider-Man is more confident," he says thoughtfully. "When Peter puts on the spandex he gets to save people's lives. When he's just Peter, he's got to deal with just being Peter. It's the same with me. When I'm not acting, I have to deal with myself and I go a bit crazy."

As for fame, Garfield is just glad it came later on. "If I had had these opportunities when I was younger, I would have been Justin Bieber," he says. "If you are a 16-year-old kid and you can do whatever you want, you're making trillions of dollars and you have a leopard-print Ferrari, it's not healthy. If I was going through what I'm going through now when I was 16, I might have ended up in jail."
"I don't want to be a 50-year-old in spandex"

With the second installment of the arachnoid blockbuster under his belt, Garfield is maturing into an expert on the character, as he proved when we quizzed him on all things Spider-Man. But how many more Spidey movies has he really got left in him?

"I can only do ten. No, seriously, I signed up to do three. Never say never. But I don't want to be a 50-year-old in spandex."
1
Spider-Man is neurotic.
"Peter Parker is not a simple dude. He can't just switch off. He never feels like he's doing enough. And Peter suffers from self-doubt. He ums and ahs about his future because he's neurotic. It's a defining feature. He's an over-thinker. It would be much easier if he was a life-saving robot."
2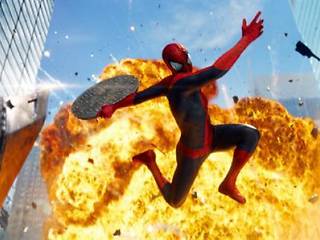 Being Spider-Man is a hassle.
"It looks cool, but actually having to save New York City is knackering. And you can't save everyone. People die. That's a lot to deal with. Peter feels responsible for people dying and getting hurt. It's really crazy responsibility. It's a tough calling."
3
He is misunderstood.
"Peter is not that evolved. Peter wants to tell the world he's a good guy: 'Like me: I'm nice.' He's a 19 year old kid. He's a kid struggling with being misunderstood. We've all been misunderstood. That's universal too. I like being Peter."
4
Peter is a nerd.
"Back in the day, being a nerd meant you were an outcast. You weren't going to get the girl. You got a wedgie or got called names. Now the nerd is a billionaire. Nerds are running the world. They won. It's a cool thing. But what I think makes Spider-Man a better superhero is his sensitivity. He's not a shallow guy. He is an everyman and that's what I've always loved about him."
5
Being an underdog means that he can protect the underdog.
"If I hadn't been bullied at school I wouldn't have needed Spider-Man. It wasn't crazy-abusive, just one guy in the playground wanting to pick on someone and seeing the super-skinny, sensitive kid. I'm still super-skinny and sensitive. Strangely, I'm grateful for the bullying I experienced. Being a skinny, sensitive young man means that I found acting. Peter Parker is protecting a part of himself: The five-year-old boy inside that got bullied in the playground."
6
A good dose of therapy would be very beneficial.
"I don't know of any father and son relationship that hasn't struggled. Fathers really do have an ability to mess up their sons. And this story is really good example. It's a cautionary tale for dads. When I become a dad, as soon as my child is born I will have messed up. As the child, you've got to learn to get over it, become your own person. You can't keep blaming your mum and dad. It's a tough road for young people. It definitely was for me."
7
The three-second costume change is rubbish.
"We're selling a false dream. When we were making the first movie, I wanted to do a little short film, which would depict me taking 15 or 20 minutes to get into the suit, with the help of three people and a giant shoehorn."
8
Watch the trailer for The Amazing Spider-Man 2
9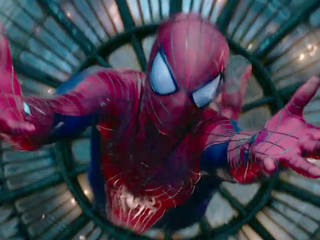 ---
Watch the trailer for The Amazing Spider-Man 2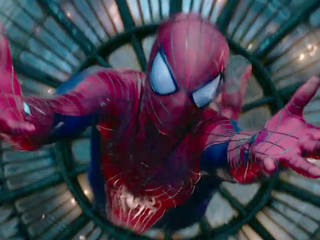 Rated as: 3/5
An overlong, at times almost plot-free soap opera, the latest Spidey adventure never comes together as a story.
You might also like
---
More film interviews
The best films now showing
Imbued with the kind of idea that can turn a horror film into a sensation, David Robert Mitchell's thriller sets a relentless camera on characters that have no idea what's in pursuit.
A few years ago, before a pair of starring roles in two major Richard Linklater movies provided him with a jolt of career-affirming success, Ethan Hawke was having a crisis of confidence. "I've been struggling recently to find why it is that I do what I do," the actor confesses to a crowd of friends at the beginning of the new film he's directed. But Hawke isn't there to talk about his problems—he's there to shine a light on the reclusive 86-year-old piano teacher who solved them. Seymour Bernstein has been training concert pianists from inside his musty Upper West Side apartment for decades, and though Hawke isn't training to play a recital at Carnegie Hall, Seymour: An Introduction makes it clear that he's learned as much from Bernstein as any of the octogenarian's pupils.  Hawke's first documentary is a perfect movie for a gray Sunday afternoon, a gentle and loving tribute to a man so anachronistically convinced that talent is its own reward that the film might soon serve as our only proof that people like him ever existed. A living legend without a Wikipedia page, Bernstein values his solitude the way that others might their spouse, and Hawke's movie is a model of how to portray a man who's at peace with himself.  Seymour unfolds like a Jewish Jiro Dreams of Sushi—Bernstein may look like your average NYC grandpa, but he lives like a monk and talks like a guru. (Misleading title aside, the film is less of an introduction to Bernstein than a lesson in the value of his tea
Comedy seldom travels well from one culture to another, but to judge from the first episode of this engaging if uneven satire highlighting humanity's baser instincts, it's clear that Argentine writer-director Damián Szifrón has a knack for latching on to ideas with a humorous dimension that's pretty universal. The opening sketch, about an almost surreally improbable situation—a plane-load of strangers is assembled by an unseen individual bent on revenge—demonstrates not only Szifrón's taste in ultrablack humor but his preferred strategy of combining outrageous excess with a perverse but unavoidable logic. Grudges, minor insults and found-out flirtations lead to mayhem and murder on a cataclysmic scale. The funniest of the six stories is a brilliantly extended riot of absurdly brutal road rage. The most politically biting is a study of concealment and corruption among the wealthy, reminiscent of Lucrecia Martel's The Headless Woman. The great Argentine actor Ricardo Darín appears as an explosives expert plagued by a banal parking-ticket department. The first three episodes are the most amusing, but the final three also have interesting things to say about the psychological and moral health of contemporary Argentina—and, of course, the rest of the world.