Lars Von Trier: the world's most hardcore director?
The Danish filmmaker has taken a vow of media silence, so we got the lowdown on Lars from the cast of his new film, "Nymphomaniac"
By Dave Calhoun Tue Feb 18 2014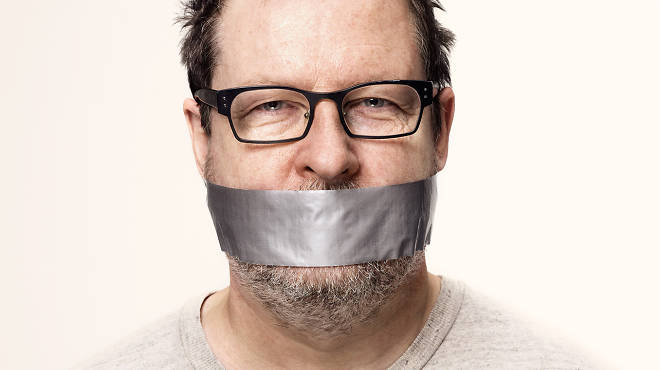 This is Gainsbourg's third film with Von Trier. The 42-year-old French actress and singer also starred in Antichrist and Melancholia.
Maybe growing up with my father [singer Serge Gainsbourg] prepared me for Lars—I love to link them in a way. I don't think they're similar, but this outburst of provocation I saw in my father too. And the drinking.
When I first met Lars, doing Antichrist, he was in a bad place. He was suffering [from depression] and kept saying he didn't know if he could come the next day and had panic attacks. On Melancholia, he was much, much better.
There hasn't been an evolution in how we work; it's mainly a lot of trust. I think I understand him, but I don't know him that well. He's still mysterious. I like that. He's unpredictable.
I think he knows everything about me, both physically and what I have in my head. I love working with Lars. I feel he respects me and that's why I trust him so much.
The nudity wasn't a big deal for me. Having done Antichrist, I knew he was very respectful. Also, I'm not as naked as Stacy: when I take over the character, there's less sex. It's mostly suffering. I did have a prosthetic vagina as by the end of the film I'm completely destroyed down there. It took hours to put on in the morning.
Watch the 'Nymphomaniac' trailer
Read our "Nymphomaniac" reviews
There's plenty of flesh, although the film is rarely, if ever, what most people would call erotic or pornographic. It's neither deeply serious nor totally insincere; hovering somewhere between the two, it creates its own mesmerising power by floating above specifics of time and place.
Read the full review
Is there any sign here of a chastened Von Trier after the 'I'm a Nazi' scandal? You only have to hear Skarsgård's character musing on how non-active paedophiles 'deserve a medal' to know the answer. He might not have been in control of the edit, but the frank, unflinching and playful two-part 'Nymphomaniac' couldn't have been made by anyone else.
Read the full review
---
The best films now showing
The Coens return to making elaborate yuks in a backstage Hollywood comedy that's fast and funny
Rated as: 5/5
Critics choice
Charlie Kaufman delivers another downbeat masterpiece with this stop-motion animated tale about a lonely motivational speaker
Charlotte Rampling and Tom Courtenay play a couple dealing with the past in this powerful British drama