2013 Eat Out Awards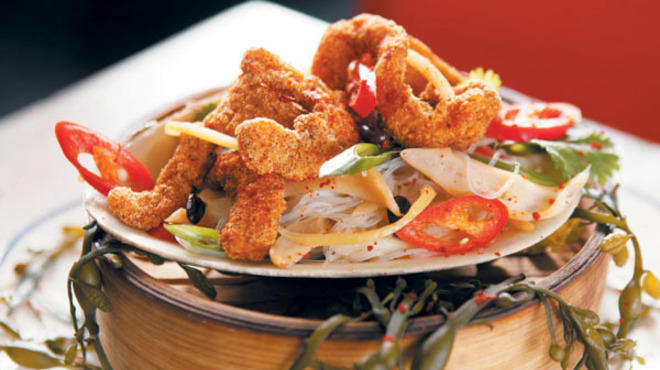 Best New Restaurant: Fat Rice Photograph: Martha Williams
This year's Readers' Choice voting had more drama than the finale of RuPaul's Drag Race: Just one vote separated the winner of Best New Restaurant and the runner-up, the closest race in Eat Out Awards history. But the drama didn't end there. Other contests clocked photo finishes, including Neighborhood Joint of the Year. Even our critics agonized over which people, restaurants and bars to laud this year-but, as always, they managed to come up with 15 stellar awards for our Critics' Picks. Disagree with our choice of winners? State your case in the comments.
Your picks for Best New Restaurant, Restaurateur of the Year and more.
Browse photos from the awards ceremony.
Our critics' awards for the best of Chicago restaurants and bars.
---
You might also like
---