Best doughnuts in Chicago: A blowout taste test
Where to get the best doughnuts, doughnuts in movies, doughnut taste tests, doughnut accessories and more.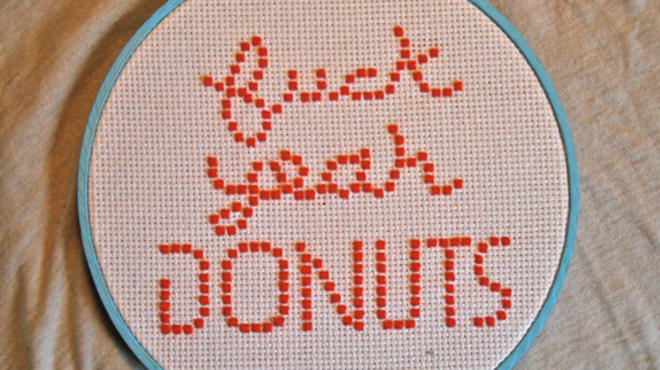 Fuck Yeah Donuts needlepoint, $35 at etsy.com
National Doughnut Day may have been June 6, but in Chicago, it's Doughnut Day every day. New restaurants like Endgrain are opening with a doughnut program, and people continue to wait in long lines for Brendan Sodikoff's Doughnut Vault. But who makes the best doughnuts in Chicago? Our taste test reveals some major standouts.
---
You might also like
---