Best hot dogs: Hot dog stands, Chicago dogs and more
Where to find the best hot dogs in Chicago, the definition of a real Chicago dog and more odes to the iconic encased meat. Hold the ketchup.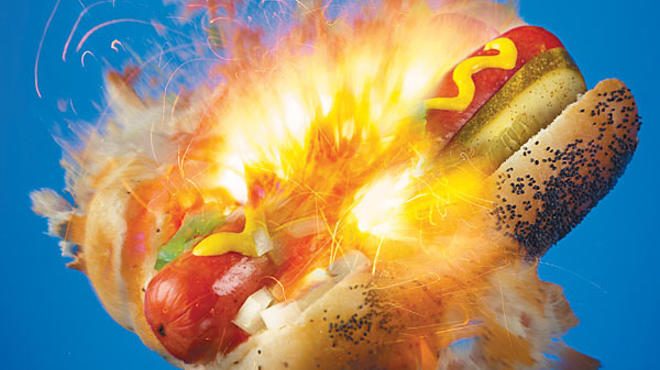 Best hot dogs: Have a blast (get it?) eating Chicago's best hot dogs.
It's been said there are more hot dog stands in Chicago than all the fast food chains combined. That's not surprising: Judging by the tongue thrashing you'll get if you meekly ask for ketchup on your Chicago dog at most spots around town, we take our hot dogs (and their trusty sidekick, fries) very seriously. So in honor of July's National Hot Dog Month, we attempt to find the best hot dogs in Chicago: We'll roll out a new review of a Chicago dog every day of the month. And keep coming back throughout July for more hot dog goodness.
---
You might also like
---