Hash House A Go Go | New restaurant
Chicago gets farm food from…California.
By John Irvine Mon Jul 16 2012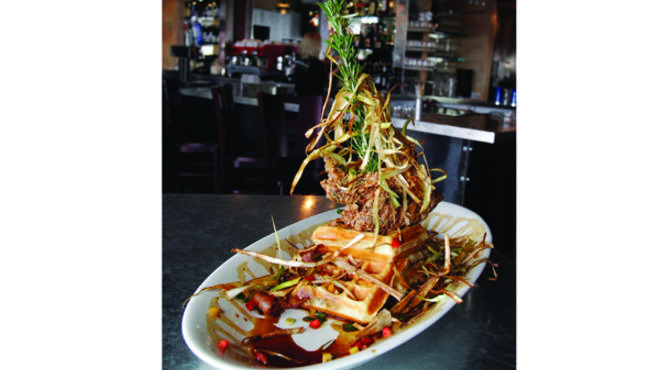 Chicken and Waffles from Hash House
This outpost of a San Diego–based chain prides itself on serving "twisted farm food," like sage fried chicken, grilled meatloaf, a Budweiser in a paper bag with a side of bacon (hey, sounds like a night on the farm to us) and decidedly city-boy Snickers pancakes. 1212 N State Pkwy (312-202-0994).
You might also like
---