New Pilsen community market
By Cecilia Wong Mon Jul 28 2008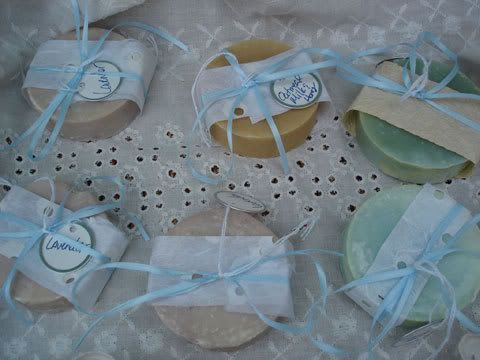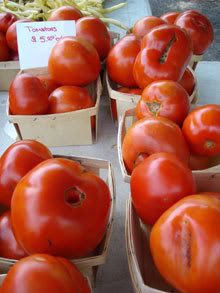 The Pilsen Community Market, which kicked off its season yesterday in the parking lot of the Chicago Community Bank at 18th and Halsted, claims to be the first of its kind in the neighborhood (to the best of our knowledge, they're right). About 15 vendors set up Sunday for the market's debut, and though I showed up ready to buy next week's supply of fruits and veggies, only about a third of the bunch were selling food. (The rest were a mishmash of neighborhood arts and crafters, jewelry makers and a couple of florists.)

Still, it's a good start—plus, I'm not the type to hate on the little guy, especially not one trying to bring farm-fresh goods to the 'hood. So I'll likely drop in again next week to pick up Michigan tomatoes from Barry's Berries (aromatic, fist-sized beauties); honey from Kankakee River Valley Beekeepers Association; plums and cukes from Bricia's Fruitopia; a deelish slice of apple-lime-coconut-wheatgrass cheesecake from Cafe Aorta; and sea-salt soap bars from Pilsen grocery Soy Organic. Who knows? As the market grows, Cermak Produce may have some serious competition.

The Pilsen Community Market runs every Sunday from 9am–2pm until October 26 in parking lot of the Chicago Community Bank at 1800 S Halsted St.
You might also like
---
Send tips to:
Laura Baginski, Editor (@TimeOutChicago)
See more recent blog posts