Cheap eats: Barbecue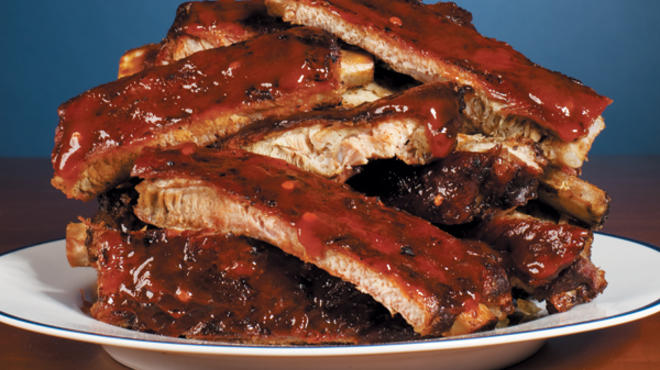 While barbecue is by no means an American invention (it's been around since carnivorous cavemen figured out what happens when you rub two sticks together), its attributes are American to the bone. It's unfussy. It's casual. And like our currency, it's cheap as hell.
So to us, the best way to show your patriotism this Fourth of July weekend is to wear not American flag-emblazoned jorts, but a barbecue-sauce goatee, earned by hitting these favorite spots for ribs, rib tips, brisket, pulled pork and chicken. And lest we forget our melting-pot diversity, we've also highlighted the best places to get everything from Brazilian churrascaria to Korean kalbi. Just leave the fancy forks and knives to the French: Bare hands are the American way.
---
You might also like
---