Cheap eats challenge
Fifty of Chicago's best-tasting, least-expensive meals. Can you try them all?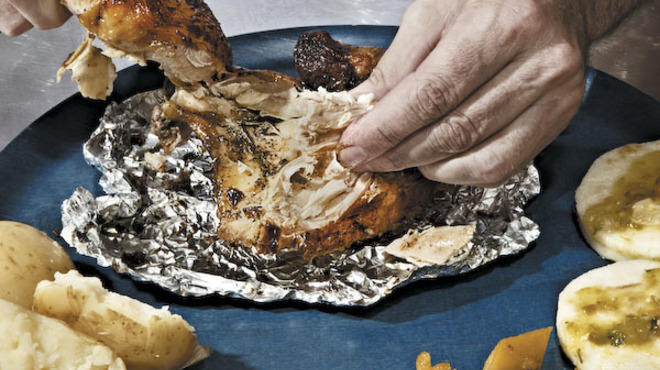 Half chicken platter from Brasa Roja.
Our challenge: finding 50 delicious, filling dishes for less than $10 each (mission accomplished). Your challenge: having the guts, and the hunger, to scarf down all of them. (Great prizes are at stake—see details below.) Can't stomach all 50? Get into fighting shape with our six mini contests, from a corps of $5 cocktails to a team of decadent desserts for $6 or less. Time to don your elastic-waisted pants.

Photographs by Damien Thompson Food styling by Lisa Kuehl Illustrations by Peter Bollinger
We find bars for drinkers on a budget.
We find restaurant desserts that don't cost more than the appetizers.
Savor these alternatives to a fast-food value menu.
---
You might also like
---