August 2014 events calendar for things to do in Chicago
Plan your August in Chicago with our events calendar of the best activities, including free things to do, and picks from theater, art and music
By Time Out Chicago staff, compiled by Zach Long Thu Jun 12 2014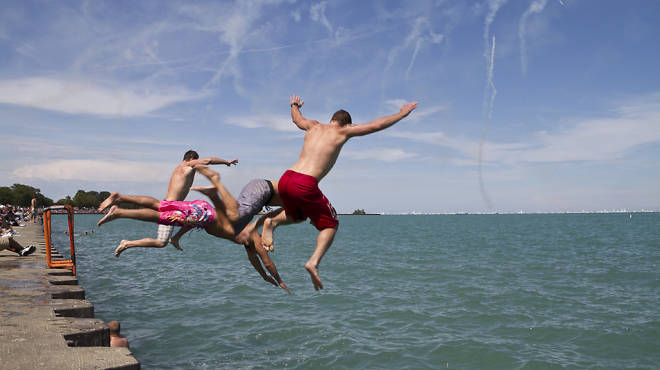 Chicago Air and Water Show Photograph: Jamie Kraus
It's August already? Time to get serious about maximizing your swimming pool time and making this summer count. If you still haven't made it out to a music festival this year, join the crowds at Lollapalooza or dance with the hippies at North Coast. Alternatively, you can skip the porta potty lines and head indoors to see Arcade Fire, Katy Perry or Miley Cyrus. Looking for some visual spectacle to round out your summer? Try watching the stunt planes at the Chicago Air and Water Show or the acrobatics on display at the Chicago Dancing Festival. With so much to do this month you're going to work up an appetite, so make sure to hit SausageFest for a hot dog or the Food Truck Social for a delicious meal on the city's streets.
RECOMMENDED: Events calendar for Chicago in 2014
---
You might also like
---
Get all the use out of the bathrooms while you can.
NASCAR is for poor people.
I used to have two dimples, but then I got fat so I only have one.
I've kind of thought about doing coke as a diet regimen.
See more crazy quotes
Read more Things to Do features