July 2014 events calendar for things to do in Chicago
Plan your July in Chicago with our events calendar of the best activities, including free things to do, and picks from theater, art and music
By Time Out Chicago staff, compiled by Zach Long Tue May 6 2014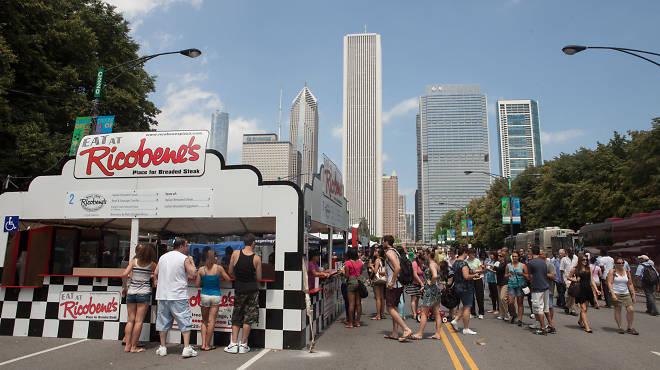 People flock to the Taste of Chicago in Grant Park. Photograph: Martha Williams
The smell of barbecue is in the air, the beaches are packed, and festivals have taken over the streets and parks. Yes, summer is in full swing in Chicago and we're trying to enjoy everything that our fine city has to offer. The month kicks off with some explosive Fourth of July celebrations, leading into the city's annual culinary celebration at Taste of Chicago. If you're looking for some musical fun in the sun, you'll want to head out to Pitchfork Music Festival, Wicker Park Fest or West Fest. Paul McCartney, Billy Joel and Jack White lead the pack of the best concerts in Chicago this month. Plus, it's a great month for beer nerds, with events like Sierra Nevada Beer Camp and Tour de Fat coming through town.
RECOMMENDED: Events calendar for Chicago in 2014
---
You might also like
---
Get all the use out of the bathrooms while you can.
NASCAR is for poor people.
I used to have two dimples, but then I got fat so I only have one.
I've kind of thought about doing coke as a diet regimen.
See more crazy quotes
Read more Things to Do features