Pitchfork Music Festival 2013, Sunday: R. Kelly photos and review
By Jake Malooley Mon Jul 22 2013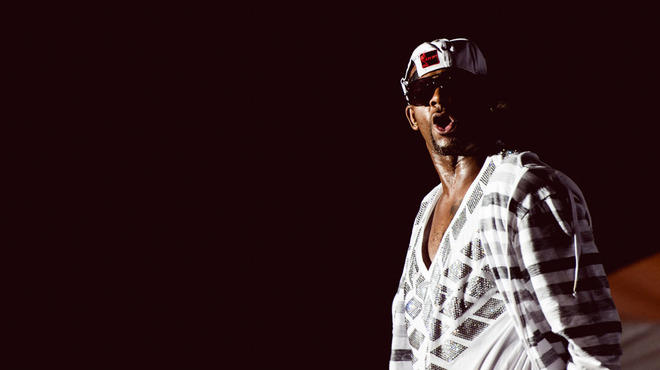 R. Kelly plays to crowds of indie kids and music lovers at Pitchfork Music Festival 2013, Sunday, July 21. Photograph: Bill Whitmire
Balloons. Lots of balloons. White dove balloons. You will believe they can fly after reading our recap of R. Kelly's epic and audacious closing set at the Pitchfork Music Festival.
"They told me not to curse here. Told me not to get sexual. They told me, 'Don't take nothin' off in here,'" the Pied Piper of R&B sing-talked. "Then I said to them, 'How the fuck do you expect me to do my motherfuckin' show then? I thought this was a grown man's sexy show.'" And it was.
Read our full review.
RECOMMENDED: Complete coverage of Pitchfork Music Festival
You might also like
---
Send tips to:
Laura Baginski, Editor (@TimeOutChicago)
See more recent blog posts