Super Bowl commercials: The ten best Super Bowl ads of all time
Time Out loves the time-outs! Our Super Bowl commercial roundup will reacquaint you with the most captivating, silly and truly absurd ads from years past.
By Jeremy Winograd Wed Jan 22 2014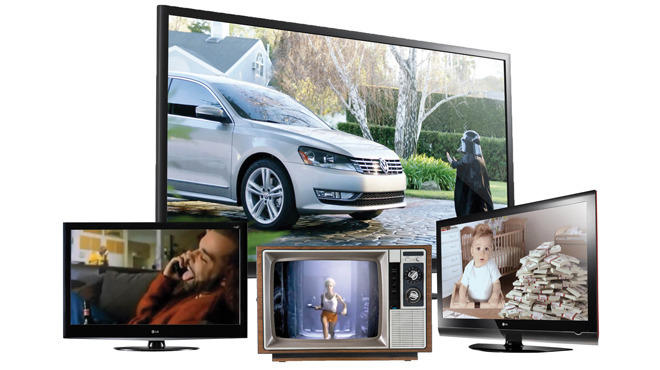 You don't have to be a football fanatic to appreciate these memorable Super Bowl commercials. Grab a winter cocktail and some barbecue, hunker down and salute the ads that are Super Bowl highlights in their own right. From adorable babies to sports legends, watch your favorites in Time Out's list of top ten commercials, just in time for kickoff.
RECOMMENDED: Seahawks-Broncos Super Bowl guide
10. Reebok, "Terry Tate Office Linebacker" (2003)
Okay, maybe having a burly football player tackle employees who step out of line isn't the best strategy for improving productivity. But it certainly makes for a good commercial: The titular character of this spot, first aired during Super Bowl XXXVII, brings both mayhem and discipline to an otherwise typical workplace.
9. E-Trade, "Baby" (2008)
Cute or creepy? That's the question surrounding the talking E-Trade baby, who made his first appearance during Super Bowl XLII. Some viewers were charmed by the character's adorable visage, droll whoa-dude delivery and remarkable online investing savvy; others, particularly Internet commenters, found the whole thing sort of weird.
8. Budweiser, "Frogs" (1995)
Bud also had success creating an earworm with this doozy, in which three frogs rhythmically ribbit the brand name. Directed by Pirates of the Caribbean filmmaker Gore Verbinski, the spot also spurred a ubiquitous ad campaign that lasted until the early 2000s.
7. Budweiser, "Whassup?" (2000)
The beer giant perennially contributes some of the Super Bowl's most memorable and creative commercials, so it's no surprise that the brand earned two mentions on our list. This spot initially debuted in 1999, but gained prominence during Super Bowl XXXIV; it birthed not only a years-long marketing campaign, but a casual greeting you still hear to this day.
6. Doritos, "Live the Flavor" (2007)
When it debuted during Super Bowl XLI, this Doritos promo became the first-ever fan-created commercial to air during the big game. Made by two college-age North Carolinians, it earned its prime-time spot after garnering the most votes in an online contest, beating out more than 1,000 other amateur submissions.
---
You might also like
---