Art & Culture
Your essential guide to galleries, museums and the performing arts in Croatia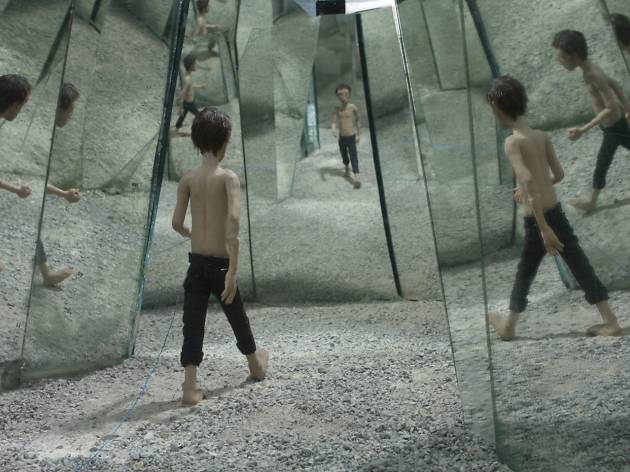 The best Croatian animators
For anyone that's been to Zagreb's annual Animafest, it's clear that animated film is a cherished part of Croatian culture. This is nothing new: in 1962, the pioneer of Yugoslavian / Croatian animation, Dušan Vukotić, became the first non-American to win an Oscar for an animated film. At the time, Disney still had a monopoly on animation, and it was radical filmmakers from now-Croatia, among other countries, that helped it become the endlessly imaginative art form it is today. Contemporary Croatian animation continues that tradition of progressive, genre-defying filmmaking. With studios Bonobo and Adriatic Animation producing incredible stop-motion and multimedia work, Croatian animation is gaining a reputation for its distinctive, often surreal style and impeccable production. With homegrown talent scooping up awards at festivals worldwide, it seems Croatia is keeping its place at the forefront of animated film. Here are some names to look out for.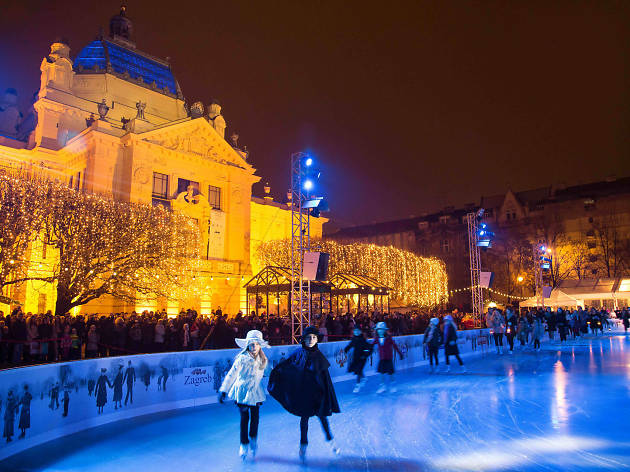 Great things to do in Zagreb in December
It's beginning to look a lot like Christmas in Zagreb. Advent has well and truly taken over the city, and there are so many mulled wine vendors that you could go to a different one every day of December and still have some left for January. December is also the month to party. The Garden Brewery welcomes two hip hop giants for one of its biggest nights yet; Illetricity festival culminates with an electrifying night at Boogaloo and New Years Eve calls for all kinds of explosive celebrations across the city. Here are some awesome things to do in Zagreb in December. RECOMMENDED: more great things to do in Zagreb.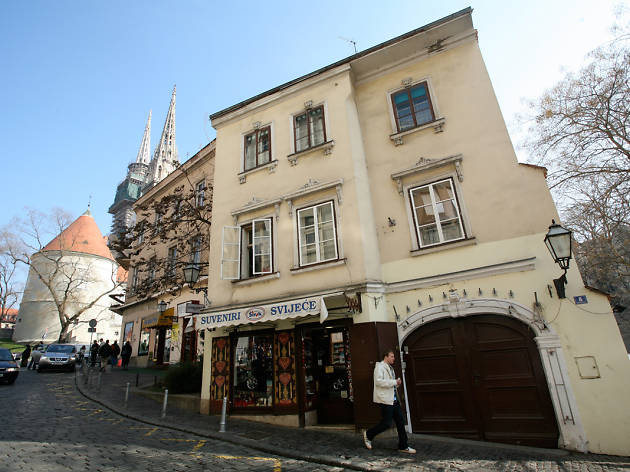 Great films shot in Zagreb
The HBO fantasy series Game of Thones has secured Croatia's place in celluloid history, but did you know its capital Zagreb has also served as the location for a crop of cult international films, as well as countless domestic productions? In its cinematic heyday, Croatia churned out some 124 Yugoslavian films and 145 international co-productions from its famous Jadran film studio - one of the biggest in Central Europe before the war. There's a surprising raft of indelible productions shot in and around Croatia's capital, like the world-dominating spy-caper 'James Bond: From Russia with Love' and Orson Welles' interpretation of Kafka's absurd, existentialist novel 'The Trial', filmed in the pretty Habsburg-era Old Town. There's plenty more scenery to chew on with our list of the best films shot in Zagreb. RECOMMENDED: the best film festivals in Croatia.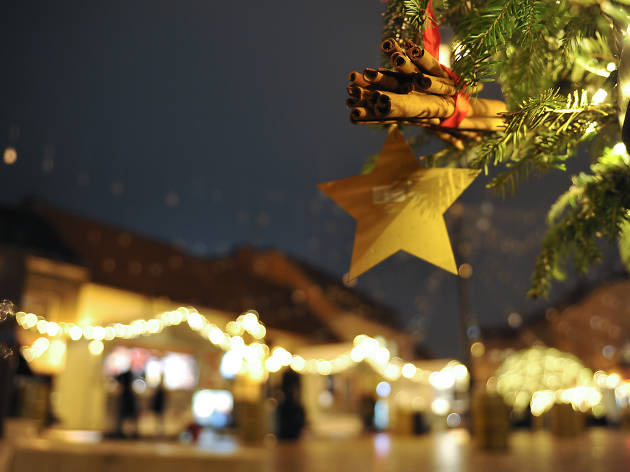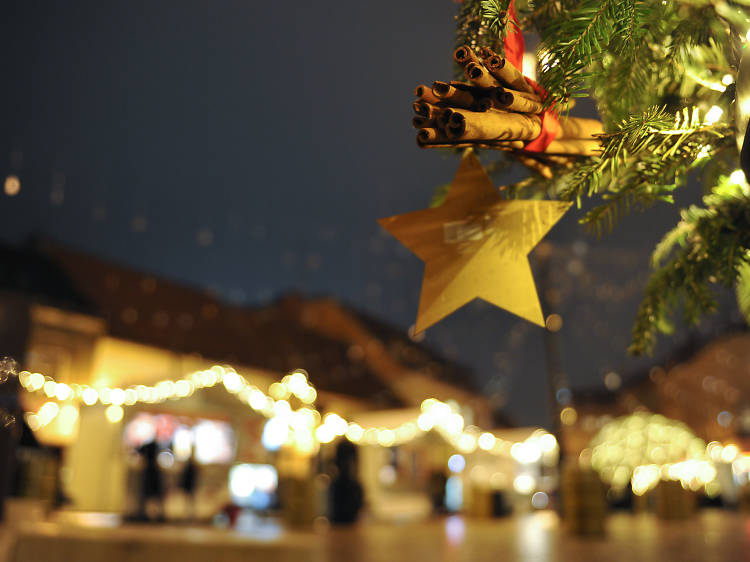 Zagreb lights up for Advent
Of all the exciting changes that have taken place in Zagreb over the last few years, few have had quite so much impact as Advent. Deftly transformed from a corny Christmas market into a cavalcade of yuletide cool, the new-look Advent season has been a huge hit with locals – and looks set to become a key tourist draw too. Zagreb has for years hosted a traditional pre-Christmas offering of souvenir stalls, mulled wine and sausage stands on the main pedestrian strip. The addition of rakija bars, speciality street food, outdoor music stages and a constellation of twinkly lights has taken it into another dimension. Advent activity no longer takes place just around the main square, but has spread to a scattering of nearby piazzas and parks, all in easy walking distance of each other; and the whole thing runs from the last week in November until the first few days of the New Year. If you're looking for a month-long winter street party, then Zagreb is the place to find it. This updated Advent is also getting better and better as a shopping opportunity, with the vast majority of stalls delicious Croatian deli products including jams, liqueurs, honeys and olive oils. Many souvenir sellers are offering their own hand-made wares; from stuffed toys to kooky ceramics and hand-painted greetings cards. Zagreb's winter makeover is not something that happened overnight. The reinvention of the pre-Christmas template has come gradually, thanks to a sequence of individual, sometimes entirely u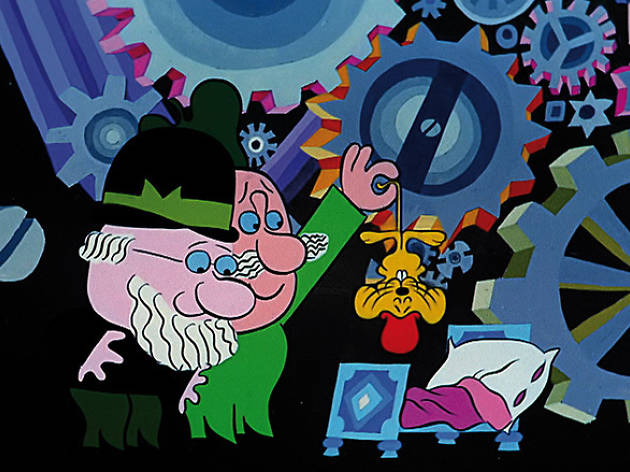 Professor Balthazar: Zagreb's biggest cultural export
Professor Balthazar is arguably Zagreb's greatest cultural export, delighting children across former Yugoslavia and much of northern Europe during his 1970s heyday. It was also one of the most psychedelic children's cartoons of all time, featuring the kind of mind-altering patterns and kaleidoscopic colours that have ensured it cult status among generations of giggling young adults. With the original ten-minute episodes re-released on a series of six DVDs, now is the perfect time to catch up on the Balthazar legacy. The lead character is a kindly old scientist who solves people's problems and calms their worries, frequently resorting to his hurly-burlytron machine to generate the most unexpected solutions. The stories are set in Balthazar town, a fanciful amalgam of Zagreb and an Adriatic city.  As a role model for children, Balthazar is hard to beat: the adventures are comfortingly old-school in the way they promote co-operation, ecological consciousness and faith in scientific progress. And the English-language voice-over is so good that never for one moment do you feel as if you are watching an eccentric Central-European cartoon. The Balthazar character was created by Zlatko Grgić, who directed an animated short featuring the professor in 1967, and was persuaded that the idea was strong enough to support a whole series. Grgić, together with Boris Dovniković, Boris Kolar and Ante Zaninović worked on the scripts, while academically-trained artist Zlatko Bourek was responsi
Croatia's top venues for art and exhibitions
More cultural venues in Croatia