The Little Traitor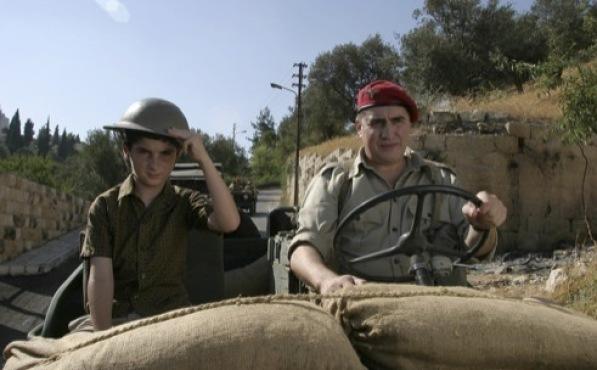 HELMET AND HIGH WATER Port, left, and Molina wage a personal war over headgear.
Time Out rating:
<strong>Rating: </strong><span class='lf-avgRating'>1</span>/5
Time Out says
Mon Oct 12 2009
Numbingly simplistic in concept and execution, this mediocre piece of tooth rot set in 1947 Palestine follows a young Jewish boy and his platonic relationship with a middle-aged English soldier on the eve of Israeli statehood. Amos Oz's novel Panther in the Basement is the source material, which hopefully has more complexity than the pat cinematic storytelling writer-director Lynn Roth hammers out with all the subtlety of last week's gefilte fish.
Twelve-year-old Proffy Liebowitz (Port) has a knee-jerk hatred of the British military who enforce the peace between Jew and Arab, until a curfew run-in with Sgt. Dunlop (Molina) leads to an unlikely friendship. To Proffy's surprise, the kindhearted goy is actually respectful of Judaism and compassionate about his young friend's life. Over the course of many clandestine visits, Proffy's supposed adversary gives him the paternal guidance and companionship he has been desperate to get from his own emotionally frigid father (Heuberger). Once the Jewish community finds out, Proffy becomes a traitor in their eyes; cue life lessons about personal heroes being cruel and stereotyped villains being kind, as Proffy's worldview expands with a note of tragic irony. Music swells. Fade to black. Yawn.—Stephen Garrett
Opens Fri.
Users say
<strong>Rating: </strong><span class='lf-avgRating'>0</span>/5