The 50 best cocktail bars in London
We've ranked the mixmasters making the finest cocktail concoctions in town, so scroll on discover London's best cocktail bars.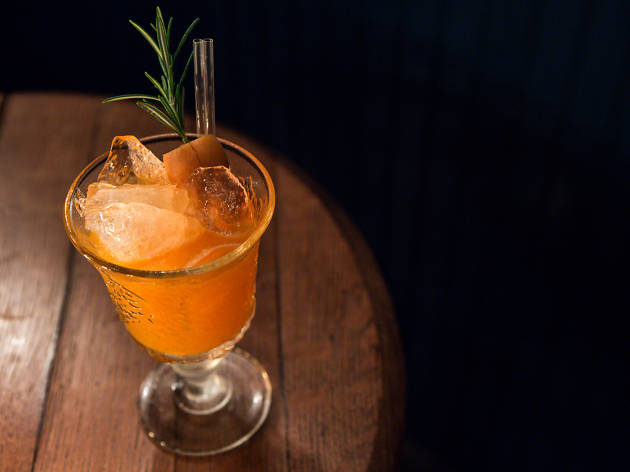 So many cocktails, so little time. So just stick to the best cocktail bars in London by using our ranked list below. You'll find everything from dark and dirty speakeasy joints and secret bars to bold and brash party spots meant for a night out on the tiles. What they all have in common is mixed drinks that will blow your mind – and hopefully not your budget.
Discover London's best signature drinks
Cocktail menus can be overwhelming, with all the puntastic tipple titles and fancy foams, vapours and distillations. If you really need to know what to drink in London, here's a good place to start.
Read more
Take our cocktail quiz!
Are you a Patsy or a Winston? Take our quiz to find your famous London spirit animal
Read more