London's best bookshops
Beat a retreat from the biblio multiplexes and discover the one-off joy of these literary hubs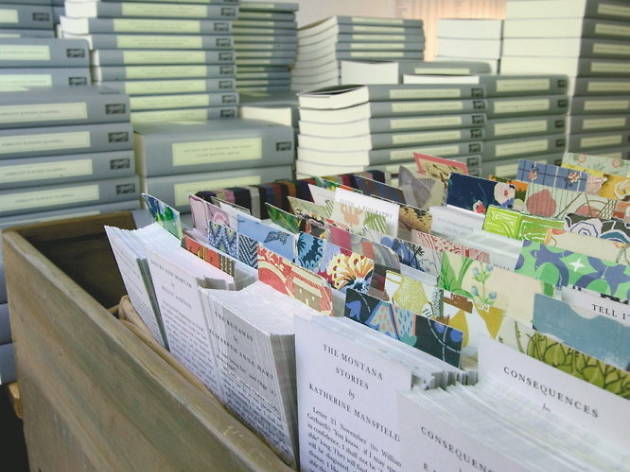 While the ongoing demise of London's bookshops at the hands of digital retailers is an undoubted tragedy, the rise of online competition at least has one advantage. It's forced the city's independent booksellers to up their game, and those who have survived have done so thanks to the sort of literary niches, characterful service or café-style shopping experiences you simply don't get on the web. Below is our guide to the best bookshops in central, north, east, south and west London - and check out of pick of the best children's bookshops in London for top reads for little ones.
Best bookshops in central London
Best bookshops in north London
Best bookshops in east London
An essential oasis for all design creatives, selling every imaginable book on illustration, fashion, animation, graphics, book design, architecture and advertising. The Earlham St store at No 8 (there is another Magma book store at No 16) sells other design-focused products, like plates by cool French label Domestic and a cardboard boombox for your iPod.

117-119 Clerkenwell Rd, EC1 (020 7242 9503/www.magmabooks.com) Farringdon tube/rail. Also: 8 & 16 Earlham St, WC2. Covent Garden tube.
Read more
Best bookshops in south London
Great for American and British literature, this Crystal Palace local has 'a good range of magazines not sold in the larger stores'. There are also big kids and graphic novel sections.

Bookseller Crow on the Hill, 50 Westow St, SE19 (020 8771 8831/www.booksellercrow.com) Gypsy Hill rail. Open Mon-Fri 9am-7.30pm, Sat 9.30am-6.30pm, Sun 11am-5pm.
Read more
With weekend readings for children (aged 3 and over) and a small exhibition room, Kirkdale's place on Sydenham High Street, 'pound shop capital of the world', is a 'pearl among swine'.

Kirkdale Bookshop, 272 Kirkdale, SE26 (020 8778 4701) Sydenham rail. Open Mon-Sat 9am-5.30pm.
Read more
The outdoor seating makes this the perfect place for a coffee-fuelled browse on sunny days. Inside, there's an emphasis on art, architecture, design and photography books. Chess and backgammon sets are also available for those who like to linger.

Review, 131 Bellenden Rd, SE15 (020 7639 7400/www.reviewbookshop.co.uk) Peckham Rye rail. Open Tues-Sun 10am-7pm.
Read more
Village Books
The personal touch from owners Hazel Broadfoot and Julian Toland has long been popular in Dulwich Village. Now there's a sister shop near Wandsworth Common where Beckett's Bookshop used to be (it retains the name for now).

The Bookshop, 1d Calton Avenue, SE21 (020 8693 2808) North Dulwich rail. Open Mon-Sat 9am-5.30pm, Sun 11am-5pm.

Beckett's Bookshop, 6 Bellevue Rd, SW17 (020 8672 4413) Wandsworth Common rail. Open Mon-Sat 9.30am-5.30pm, Sun 11am-5pm.
Best bookshops in west London