New Year's Eve parties in London
See in the New Year in style at one of London's best NYE parties and club nights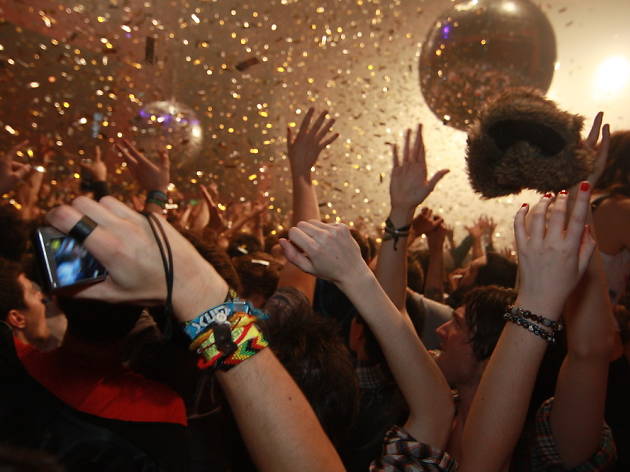 London is chock-full of incredible New Year's Eve parties, from quirky fancy dress events to heads-down raving. Our definitive list of events rounds up the many nights taking place, making it easy to track down your perfect NYE bash, whatever you're looking for. And remember that once you've made it through New Year's Eve into 2017 and maybe caught a few fireworks on the way, you can do it all over again on New Year's Day.
RECOMMENDED: Find New Year's Day parties in London
Incognito Dance, a Latin dance company that hosts workshops, courses and club nights, are putting a party on for New Year's Eve, which doubles up as a celebration for their fifteenth birthday. Dance the night away to salsa, bachata and kizomba, plus save some pennies with the inviting BYOB policy.
Read more
Make your way through five different venues before the clock hits midnight with the 1 Big Night Out crew, who'll have free drinks for you, as well as drinks discounts, queue-jump tickets and a free t shirt.
Read more
One for all the '80s lovers longing to see in the New Year to synthpop, electro, new wave and post-punk. Expect plenty of Depeche Mode, The Cure, Soft Cell and more.
Read more
Tunes for your NYE pre-party
You're having a party, you say? Not sure what to cue up on your iPhone? Rest assured, we've got you covered. In fact, we're worried that our playlist of the 100 greatest party songs may actually cause your dancefloor to spontaneously combust in an explosion of pure joy and body-moving ecstasy.
Read more