Scared to Dance Swedish special
We spoke to the founder of the cult indie club night, Paul Richards, about the upcoming Swedish music special
By Tristan Parker Thu May 29 2014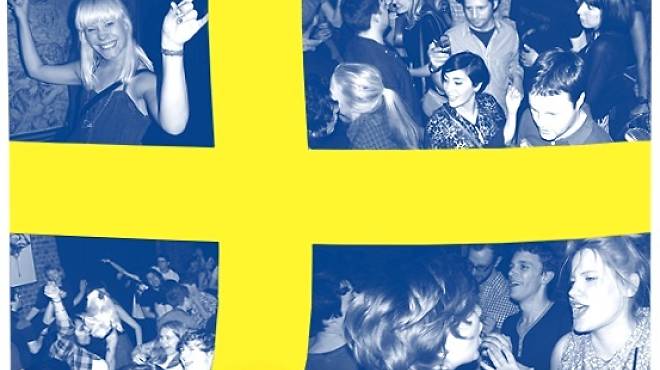 On the cusp of its fifth birthday, indie and pop club night Scared to Dance is hosting a Swedish music special. And it's not just about cranking the ABBA up to elva, as the night's founder, Paul Richards, tells Tristan Parker.
Give us an overview of the club.
'We broadly play indie-pop music, that's our main thing, plus post-punk, new wave and some '60s music as well. We've had a lot of different guest DJs. Some of the more unusual have included the poet Simon Armitage, and Pat Nevin who used to play football for Scotland, Chelsea and Everton.'
When you started the night, were you aiming to do something different to other London clubs?
'Yeah. The idea was to mix indie-pop music, mostly from the '80s, with more contemporary stuff. When I started the club, there was a buzz around the indie-pop scene. Bands like Allo Darlin' and The Pains Of Being Pure At Heart were putting out really good albums, and I wanted to have a club that represented that, but mixed in with other stuff like Joy Division and New Order.'

What inspired you to host a Swedish special?
'A lot of the indie-pop music I like, going back years and years, is Swedish. There's a record label in Stockholm called Labrador Records that I'm really into. There's also 
the fact that my girlfriend is Swedish and I've been learning the language for the last couple of years. It all kind of snowballed.'
 

Sweden's done a great deal 
for pop music over the years. 
Why do you think it's created so many great artists?
'I suppose it goes back to Abba, who were huge. Abba isn't the kind of band that we'd normally play at the club night, but we will at the 
Swedish special. They were geniuses at making pop music. 
I think the secret is that Swedes
 are very open to experimenting. 
I don't know if that stems from the language – it's incredibly rhythmic and very "vowelly"; it lends itself well to song.'
How did people react to the first Swedish special last year?
'We had loads of Swedish people coming along, which was great. People got excited about the fact 
we were playing stuff that you wouldn't normally hear in a London club, particularly Swedish-language stuff like Håkan Hellström, who's sort of the prince of pop over there. I think Swedes enjoy hearing stuff like that, as well as the lesser-known stuff that I like to play. It's nice for Swedes in London to be able to get together, because there's quite a lot of them!'
Scared to Dance takes place at The Moustache Bar, Dalston, on Sat May 31.
Five acts you'll hear at the STD Swedish special
1
Jens Lekman
'We've been playing his music since we started in 2009. "Friday Night at the Drive-In Bingo" is a standout. A charismatic performer who has to be seen playing live.'
2
The Cardigans
'Nina Persson has one of the best voices in music and "Long Gone Before Daylight" is an album we adore. Expect songs from that, plus hits like "Lovefool" and "Erase/Rewind".'
3
Håkan Hellström
'Gothenburg's prodigal son. Critically acclaimed in his homeland, he packs out some huge venues out there. Definitely one for the Swedes to sing along to in their native tongue.'
4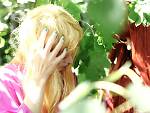 The Knife
'Something contemporary that fits in with our love of synth pop. They've nodded to Siouxsie And The Banshees and Le Tigre as influences, which fit in nicely with the club.'
5
ABBA
'Not someone we usually play, but you can't have a Swedish special without the greatest pop band of all time! It's all about the melody and melancholy lyrics. A winning combination.'
---
---
We asked seven DJs how they picked five tracks to play at a huge twentieth birthday party for Bugged Out
The dubstep pioneer-turned-disco don will be spending 13 whole weeks as the resident DJ at the Shoreditch club
Ahead of an upcoming club night paying tribute to NYC nightspot Paradise Garage, we ask the DJs involved why the club still matters over 30 years later
The club-conquering duo are back with a new album, but where's Felix Buxton's head at?
Fancy being blindfolded, bundled on to a bus and led to a mystery location for a party? Now's your chance...
See all Time Out nightlife features