Gary Delaney's top ten stand-up comedians
The 'Mock the Week' star reveals his favourite comics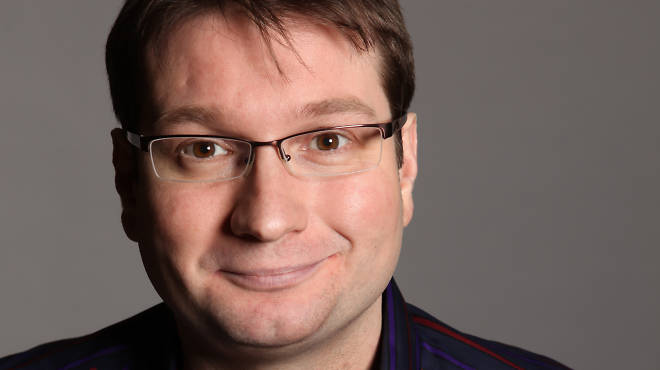 As part of our series of video articles, we asked super-sharp one-liner slinger Gary Delaney (who's bringing his tour show to the Leicester Square Theatre on April 8) for his favourite living comedians.
10
Johnny Wreck
'It is often said that a truly great comic can make an audience laugh just by reading out the phone book. But where's the challenge in that? There are lots of people in the phone book with funny-sounding names, anyone can get a laugh from those. How about just counting to 100 instead? Now, that takes real skill. Enter Birmingham's Johnny Wreck.'
Johnny Wreck is actually comic James Cook. For more info see James's blog.
---
9
Ian Cognito
'Ian Cognito is the Kellogg's Corn Flakes of naughty stand-up; the original and best.'
---
8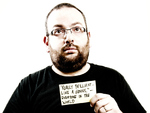 Graham Goring and David Trent
'There are a couple of new comics doing really funny and interesting multimedia stuff at the minute: Graham Goring and David Trent. As a comic, following either of them fills you with the same feeling of dread as when the middle act suddenly whips out a guitar.'
---
7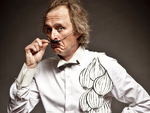 Simon Munnery
'Simon Munnery was another of my favourites when, as an 18-year-old student, I ventured down to the Market Tavern in Islington on Monday nights for my first taste of live comedy. Inventive, funny and never compromising.'
---
6
Rohan Agalawatta
'Obviously a lot of this list is going to be taken up with one-liner merchants as that is very much my taste, but I'll try and slip in some who may be less familiar than the big names like Milton Jones, Stewart Francis and Jimmy Carr. When I was starting off I regularly gigged with a brilliant gag man called Rohan Agalawatta. Sadly, I think he's retired now. He wrote my favourite ever line: "A cyclops and a unicorn – now that's an accident waiting to happen."
'As well as great gags, one thing I particularly liked about Rohan was that he never mentioned the fact that he was Asian. I'm not saying that comics shouldn't talk about their race, sexuality, disability etc, but if you are just doing one-liners and you don't have a point of view or a manifesto, they're just delightful little verbal tricks. You're not important to "the story", so why waste words on you?'
---
5
Shelagh Martin
'One-liner land always seems to be a very male-dominated place, even more so than the rest of stand-up. I have only ever seen one female one-liner act, and that was a long time ago, but she was great. Her name was Shelagh Martin. She was quite whimsical, very understated and absolutely fantastic.'
---
4
Anthony Jeselnik 
'Anthony Jeselnik is another great American gag writer, who gives no concessions to notions like taste and decency. His motorcycle gag is a writing masterclass.'
---
3
Steven Wright
'You can't talk about gagsmiths without mentioning Steven Wright. My favourite thing about Steven is that he has released two albums. The outstanding "I Have a Pony" in 1985 and then, 22 years later, "I Still Have a Pony".'
---
2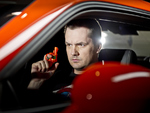 Jim Jefferies
'I'm a big fan of Jim Jefferies; very rude, very wrong and enormously talented. When he was playing clubs he could split the room and still nail it. I hadn't seen someone get walkouts and an encore on the same gig since seeing Harry Hill in his early days (obviously people weren't offended by Harry, but some were baffled). As the authoritarian forces of censorship (from left and right) once more try to neuter comedy, it's really important to have people like Jim saying whatever the hell they want and doing it so well.'
---
1
Harry Hill
'When I was a student in the early '90s I went to see Harry Hill dozens of times. In retrospect that was probably a bit too much and rather weird and obsessive. A friend of mine even made himself a Harry Hill t-shirt to wear to gigs. Amidst all the big collars, badgers and nonsense, it's easy to forget that he is one of Britain's greatest joke writers.'
---
AS the elusive US comedy heavyweight and 'Chappelle's Show' star heads to London, we offer some essential viewing to get you pumped (or bring you up to speed)
Rated as: 4/5
Critics choice
This Aussie character comic takes aim at his audience, and he kills it.
Buy tickets
The ten shows that'll make you laugh most this month
Nearly 30 years on, 'Whose Line…' is back and fresher than ever. You couldn't make it up
More info
See latest comedy features
---