Sketch comedy in London
Want an alternative to stand-up? Get your fix of sketch comedy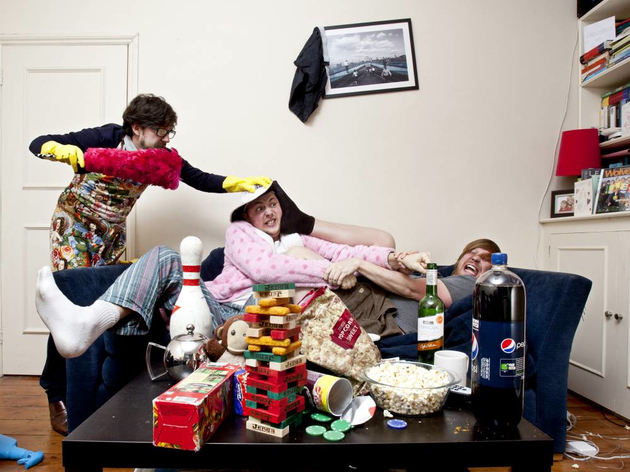 The London comedy circuit is awash with man-and-a-mic stand-ups strutting their stuff at weekend clubs. So why not seek a different type of chuckle? The capital hosts plenty of excellent sketch comedy nights and many of the best troupes perform their solo hours from the Edinburgh Fringe throughout the year. To get you started, here are the next ten sketch comedy shows coming up in London.
Upcoming sketch comedy shows in London
Outrageous comedy Jason Patterson, Roger Monkhouse, Dylan Gott, Tom Houghton and host, Jayde Adams.
Read more
A night of improvised comedy, finger foods and music.
Read more
A special Christmas edition of Thom Foole's character comedy-based house party, full of fun, games, and festive silliness.
Read more
Christmas cracker jokes from regular host Tiernan Douieb, alongside Howard Read from CBBC's Little Howard's Big Question and Bec Hill from CBBC's The Dog Ate My Homework.
Read more
David Whitney hosts a night of stand-up on a bill also features Mark Maier, Steve Williams and Lee Hurst.
Read more
A monthly Beckenham comedy night featuring a rotating line-up of stand-ups and cabaret entertainers.
Read more
Show more
See our pick of this month's top ten comedy shows