Sketch comedy in London
Want an alternative to stand-up? Get your fix of sketch comedy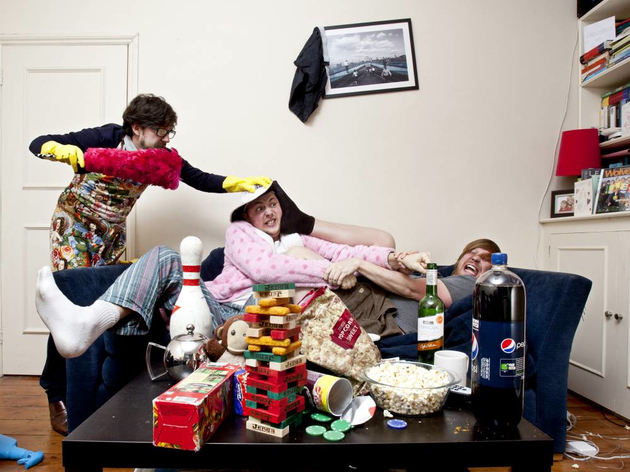 The London comedy circuit is awash with man-and-a-mic stand-ups strutting their stuff at weekend clubs. So why not seek a different type of chuckle? The capital hosts plenty of excellent sketch comedy nights and many of the best troupes perform their solo hours from the Edinburgh Fringe throughout the year. To get you started, here are the next ten sketch comedy shows coming up in London.
Upcoming sketch comedy shows in London
Observational humour and anecdotes from Edinburgh-born stand-up Dougie Dunlop. Also featuring Jon Pearson and MC James Loveridge.
Read more
Established comedians from around the world perform their material.
Read more
Quick-fire stand-up, infectious banter and amiable anecdotes and stories from Stuart Goldsmith. Also featuring Dougie Dunlop, Jamali and MC James Loveridge.
Read more
An evening of alternative stand-up, sketch, musical, character and improv comedy from emerging, established and alternative comics.
Read more
Sharp stand-up, banter and quick wit from former They Think It's All Over panelist and radio regular, Lee Hurst. Also featuring Chris Martin, Paul Myrehaug and MC Bryan Lacey.
Read more
An unrivalled line-up for both variety and quality with a unique party atmosphere, this is a comedy night like no other.
Read more
Show more
See our pick of this month's top ten comedy shows