Tony Law's Vikings quiz
Test your Norse knowledge with this interactive quiz
Ludicrously silly comedian and well known time-traveller Tony Law talks all sorts of historical twaddle. Recently, he's been hanging out with the Vikings. Now he wants to test your knowledge.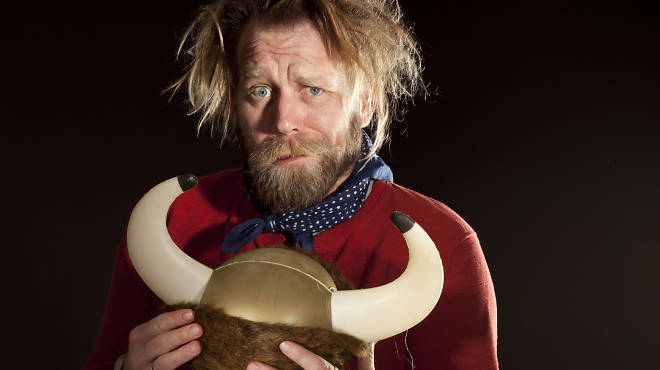 © Ed Marshall
Hello! I'm Tony Law, nonsense-spewer.
Of the many jobs I had before doing this comedy bollocks, definitely the one that was my seventh favourite was being a Viking. Mostly, they were dicks and a bit thick, but some of them were all right. I guess I was just never berserk enough.
Hey, anyway! As a taster of my 'Maximum Nonsense' show, test your Norse knowledge with this difficult quiz.
'They want to extend the Northern line, but I think this is Morden adequate.'


The hellraising US stand-up and Time Out favourite picks his favourite fellow comics
The Foster's Award nominee talks us through some hidden gems from his record collection
See more comedy features
---
Users say
Brilliant! A normal day made better....thank you!!