100 best comedy movies - contributors T-V
Discover our contributors' favourite comedy movies, including Tim Vine's top ten
Charlie Talbot
Charlie Talbot is a comedy circuit regular and one half of 'North vs South' with Northerner Dave Gibson.
---
---
Daniel Taylor
Daniel Taylor is half of deadpan musical comedy duo Ginger & Black. He has had a regular acting role in BBC3's 'How Not to Live Your Life' and has appeared in 'The Inbetweeners'.
---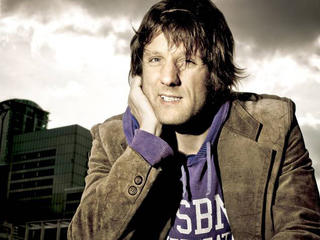 © Luke Toulson
Luke Toulson
Luke Toulson is a stand-up, writer and actor who, with Stephen Harvey as duo Toulson & Harvey, was nominated for the Perrier Best Newcomer Award in 2005.
---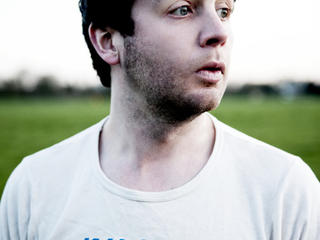 Thom Tuck
Thom Tuck is a stand-up comic and one third of highly-acclaimed sketch troupe The Penny Dreadfuls. As a group they have written and performed several series for BBC Radio 7 and 4.
---
Ben Van der Velde
Ben Van der Velde is a regular on the London comedy circuit and regular MC of the Really Lovely Comedy Show. He's also performed with improv group The Oxford Imps.
---
© Andy Hollingsworth
Andre Vincent
Andre Vincent is a well established stand-up and MC on the comedy circuit. He also co-hosts live topical show 'The Early Show' with Marcus Brigstocke.
---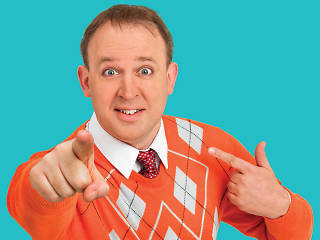 Tim Vine
One-liner comic Tim Vine is punmeister general. He has released two live DVDs, headlined 'Dave's One Night Stand', and toured the UK multiple times.
---
---
100 best comedy movies by section
Daily Spotify playlist
<iframe src="https://embed.spotify.com/?uri=spotify:user:timeoutlondon:playlist:4zW3wHo2QDzpZWnhWh7dge" frameborder="0" style="width:318px;height:398px;"></iframe>
Pinterest
We feature London's most spectacular sights and coolest locations.