A Lion In the House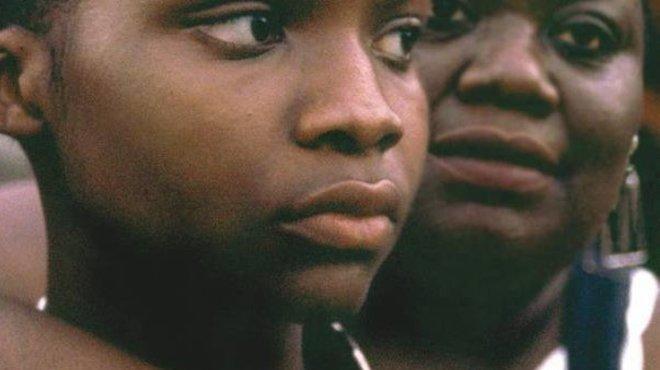 Time Out says
Tue Jul 25 2006
Here's one of the many insights and complexities and sadnesses at the heart of 'A Lion in the House', a remarkable and immersive new documentary about five children living and dying with cancer in Cincinnati that runs to almost four hours and took over six years to make. Shortly after being diagnosed with Hodgkins lumphoma and experiencing the unusual fuss of family, friends, doctors and nurses, teenager Tim tells the camera, with brutal honesty and laghter, 'I love the attention.' A year or so later, and around two hours further into the film (to be presented at the ICA with an interval), we witness a different Tim, a shadow of his earlier self, positioned upright in a stark hospital chair, almost motionless, quiet, an oxygen mask covering his face and breathing with great difficulty. Now, the attention is all ours, and it's only because of the careful work of husband-and-wife team Stephen Bognar and
Julia Reichert
that what we are witnessing – a slow death – feels neither invasive nor unnecessary but rather an important, indeed essential, element of a serious and careful attempt to illustrate what it means to be a child diagnosed with a potentially terminal illness and, in some cases, to die.
The inspiration for the film initially came from the medical establishment; Dr Robert Arceci, the chief oncologist at Cincinnati Children's Hospital Medical Center invited Bognar and Reichert to make a film about the hospital's work. This explains the unprecedented access the pair gained to hospital wards, private meetings, the operating room, sensitive discussions among doctors and even, in one case, the washing of the body after death. But this is not just an intimate view from the hospital ward. The filmmakers closely follow the families of their five subjects – Tim, Justin, Alex, Jen and Al – and not only in the context of medicine and doctors. We are also party to the families' reactions to diagnosis, treatment, possible death and, in three of the five cases, death itself.
The camera never flinches. We witness spinal taps, brain surgery, cancer camp and bedside prayers. We attend funerals. We carry flowers to the grave. Voiceover is limited, and the filmmakers reject an entirely linear approach, not bothering with possibly confusing titles to explain exact dates and times. A prologue notes the hospital's original invitation to the filmmakers and that Reichert's own daughter had recently survived cancer, helping to establish the filmmakers' purpose and, along with sensitive editing, defy charges of exploitation or voyeurism.
'A Lion in the House' presents the unthinkable and the unforeseen plainly, uncensored and sensitively thanks to an enormous investment of time and intelligence. That much is clear. But what also emerges is a snapshot of America now; these different children – black and white, rich and poor – and their disease together act as mirrors on racial divisions, economic rifts, personal ambitions, collective hopes, deep-rooted fears and the routines of normal life made obvious by abnormal circumstances. What arises too is the deeply moving and upsetting – but also comforting – fact that when threatened with the loss of someone so close to you as a child, nothing matters but love.
Author: Dave Calhoun
Release details
UK release:
Fri Jul 28, 2006
Duration:
225 mins
Cast and crew
Music:
Producer:
Director:
Editor:
Cinematography:
Users say
<strong>Rating: </strong><span class='lf-avgRating'>0</span>/5