Cannes Film Festival
Everything you need to know about film's most famous festival in 2013
Cannes 2013: it's a wrap (nearly!)

Only God Forgives

The Great Beauty

Inside Llewyn Davis

The Bling Ring
---
The 2013 Cannes Film Festival competitors
---
More reviews from across the festival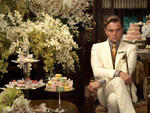 Dir: Baz Luhrman

What Luhrmann makes intoxicating is a sense of place and the sense that all this is unfolding in a bubble like some mad fable.

Read 'The Great Gatsby' review
---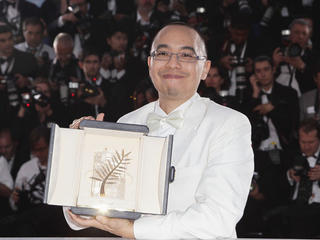 As the 2011 Cannes Film Festival came to an end, to equal amounts bewilderment and pleasure, Terrence Malick picked up the Palme d'Or for his history-spanning magnum opus, 'The Tree of Life'. So, we took the opportunity to take a long glance back at some of the past winners of world cinema's most prestigious prize.

Take a look at our top ten and let us know what you think. Did we get it right, or have we missed a winner who you think should be in the list? Whatever your view, leave a comment at the bottom of the page.
Take a look at the ten best Palme d'Or winners at Cannes Film Festival
---
Latest Time Out film features
The best films now showing
Wes Anderson's funniest film since 'Rushmore'. An absolute treat
A brilliant, soulful 'Terminator'-meets-'Brief Encounter' (kind of) love story
Hardcore sex and fly-fishing. Only in a Lars Von Trier film…
See more Time Out film reviews
Read a review of...
Regular Time Out film features