Cannes Film Festival
Everything you need to know about the film world's most famous festival in 2016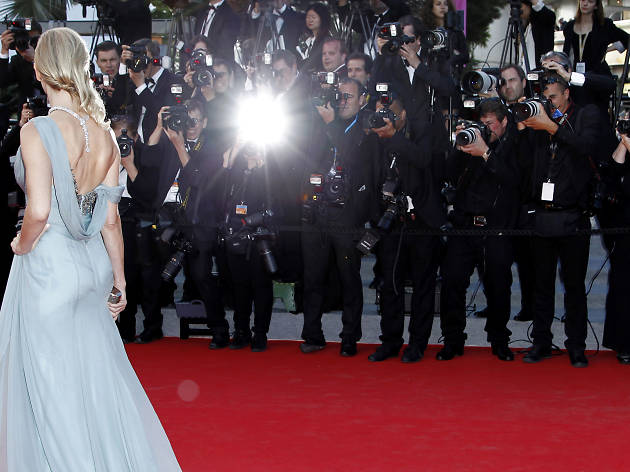 It was another strong lineup at the 2016 Cannes Film Festival in 2016, with filmmakers including Steven Spielberg, Woody Allen, Jodie Foster, the Dardenne brothers, Pedro Almodóvar, Bruno Dumont and many more all presenting new films at the world's most prestigious film event. The jury headed by Australian filmmaker George Miller handed the top prize, the Palme d'Or, to British director Ken Loach's furious anti-austerity drama 'I, Daniel Blake'.
Here are all the big reviews from this year's festival, from remarkable foreign movies and US indies to major blockbusters starring the likes of George Clooney, Kristin Stewart, Julia Roberts and Ryan Gosling.
All the big reviews from Cannes 2016
Loach's poverty drama proves the British filmaking legend still has fire in his belly
'Basic Instinct' provocateur Verhoeven returns with another brilliantly controversial thriller
In Spielberg's film of Roald Dahl's beloved tale, a little girl is whisked away on a magical adventure
Kristen Stewart gives a phenomenal performance in this complex, unpredictable French drama
Russell Crowe and Ryan Gosling are mismatched private dicks in this hilarious, punchy farce
'Drive' director Refn's fashion-scene horror movie is gorgeous but a bit empty
A German comedy masterpiece? Yes, really – this tale of an embarrassing Dad is a serious prize contender
The Iranian writer-director of 2011's 'A Separation' returns with another smart drama
George Clooney and Julia Roberts front this unconvincing but entertaining finance thriller
Show more
More on Cannes Film Festival
The Cannes 2016 jury gave the big prize to our very own Ken Loach – but did they make the right call?