Downfall (15)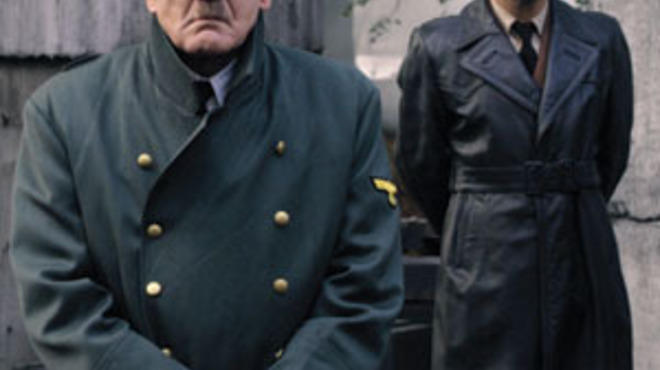 Time Out says
At heart,
Oliver Hirschbiegel
's film about Hitler's final 12 days conforms to the same claustrophobic, morally neutral template set by the various factually based dramatisations made over the years (usually with the raging, sick, 56-year-old Reichschancellor played by some British acting luminary such as Alec Guinness or Robert Carlyle). Based on two books – Joachim Fest's meticulously researched 'Inside Hitler's Bunker' and the part-ghosted memoirs of Traudl Junge, Hitler's pretty young secretary, documentary footage of whom closes the movie – it can be recommended as a masterclass in reconstructive cinema, dramatically compelling despite the overwhelming size of its 'cast'. The director's expressionist use of sound – a disorientating mix of pounding bomb explosions and Purcell – effectively enforces an eerie 'you were there' immediacy. Watching the movie is like experiencing three hours in a madhouse – and it's a pleasure to escape at the end.
The more problematic issue is the effect of how the film differs from its predecessors: it's a German film aimed (if not exclusively) at German audiences and has a German actor (
Bruno Ganz
) playing the Führer on the big screen for the first time in 50 years. Ganz's job is to humanise this monstrous, iconic and finally unknowable figure, which he does superbly, veering between rants against the verminous Jew or the failure of the German volk and polite consideration for his secretary's demands. But his nationality seems largely irrelevant. Only in the scenes where we escape the underground hell –  an effective depiction of the Hitler Youth fighting on the streets as the Russians close in; the operation of the SS killing squads; some surreal cigarette breaks in the Chancellory grounds; the heroic actions of an SS hospital doctor working under blanket bombing; and a fanciful coda as a secretary makes her escape through Russian lines by averting her face – do we perceive the director's careful, but not objectionable, awareness of modern German sensibilities.
Author: WH
Release details
Rated:
15
UK release:
Fri Apr 1, 2005
Duration:
150 mins
Cast and crew
Director:
Screenwriter:
Producer:
Cast: