Upcoming movies calendar
A comprehensive guide to every film that's coming out soon
Find out what's coming to a cinema near you soon. Our month-by-month calendar contains every new movie release this month and beyond. Actors? Directors? Release dates? It's all right here.
Upcoming film highlights
September 2013
Rush
Runner Runner
The Tomb
October 2013
Haunts
Seventh Son
Paranormal Activity 5
November 2013
The Counselor
Grudge Match
Out of the Furnace
December 2013
January 2014
The Fifth Estate
The Monuments Men
Grace of Monaco
Grudge Match
Saving Mr Banks
The Book Thief
February 2014
The Maze Runner
LEGO
The F Word
Mr Peabody and Sherman
Vampire Academy: Blood Sisters
Explore the world of film on Time Out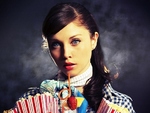 London's best cinema food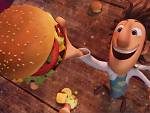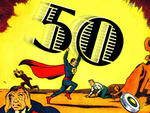 Share your thoughts
The best films now showing
JJ Abrams comes up aces again with a warp-speed fun sequel
A staggering and painfully convincing Belgium drama based on a real-life tragedy
An eye-opening music doc about the drumming legend Ginger Baker
See more Time Out film reviews
Read a review of...
Regular Time Out film features