Upcoming movies calendar
A comprehensive guide to every film that's coming out soon
Find out what's coming to a cinema near you soon. Our month-by-month calendar contains every new movie release this month and beyond. Actors? Directors? Release dates? It's all right here.
March film highlights
---
---
---
---
Tuesday March 5
Verity's Summer
Time Out has not reviewed this film yet.
---
Friday March 8
This British documentary essay describes itself as 'a kind of poetic treatise on the idea of a city', exploring the myths and realities of cities.
A gifted young girl encounters a disturbing display of adult violence near her home.
Fire with Fire
Time Out has not reviewed this film yet.
Gelmeyen Bahar
Time Out has not reviewed this film yet.
Another attempt to turn the adventures of Westlake's infamous anti-hero into a franchise.
Partly a traditional fantasy, but also a knowing commentary on the conventions of all such tales.
Frank takes advantage of his robot's moral absence to carry out a series of daring cat burglaries.
A 'Wizard of Oz' prequel told from the point of view of the Wizard.
Rooney Mara stars as a woman addicted to prescription meds in Steven Soderbergh's new drama.
An inventor asks his mother to go on a sales trip with him – not telling her the real reason for the journey.
---
Friday March 15
Two old friends in their mid-twenties reunite over a weekend in celebrated Romanian director Cristian Mungiu's new drama.
Elijah Wood bids a fond farewell to Frodo with this horror slasher, playing a serial killer.
Red Dawn
Time Out has not reviewed this film yet.
A young woman lives a lonely life with her father in a pterol station in the Scottish Highlands.
---
Wednesday March 20
Stolen
Time Out has not reviewed this film yet.
---
Friday March 22
A stark, devastating portrait of human susceptibility in the face of an unseen authority.
A criminal steals the identity of timid family man Bateman, and in doing so drags him into her chaotic life.
A very loose reimagining of the old English folk tale about a scrappy youngster who bumps off big blokes.
A series of burglaries lead to the employment of a gang of no-bullshit community patrolmen in Recife.
Mexican director Carlos Reygadas returns with a puzzling, blurry tale of a comfortably-off couple and their young kids.
A Naples fishmonger is persuaded to seek fame and fortune by auditioning for a series of 'Big Brother'.
Reincarnated
Time Out has not reviewed this film yet.
Dreamworks's latest comedy animation features Nic Cage voicing a caveman forced out of his home by an earthquake.
A crafty manservant achieves a sinister, game-playing role-reversal in the home of his wealthy, decadent, upper class master.
Warning
Time Out has not reviewed this film yet.
---
Monday March 25
---
Wednesday March 27
Nato's futuristic hi-tech special forces unit returns for another bout of gung-ho insurgent activity.
A young man who works in an auction house gets caught up in an art heist.
---
Friday March 29
Pixar's 2003 fishy smash gets the 3D treatment.
A genial biopic of the 'Godfather of Belfast Punk', Terri Hooley, who revolutionised Irish music in the late 1970s.
An old-fashioned teacher at a trendy secondary school discovers a renewed purpose in a student.
King of the Travellers
Time Out has not reviewed this film yet.
Rival gang members in Birmingham try to stop a senseless postcode conflict.
A hard-nosed adaptation of Richard Stark's The Hunter.
Saoirse Ronan stars as a teenager whose body is taken over by an alien soul from another planet.
---
---
Explore the world of film on Time Out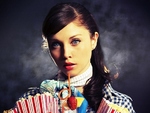 London's best cinema food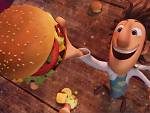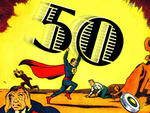 ---
Latest Time Out film features
The best films now showing
Wes Anderson's funniest film since 'Rushmore'. An absolute treat
A brilliant, soulful 'Terminator'-meets-'Brief Encounter' (kind of) love story
Hardcore sex and fly-fishing. Only in a Lars Von Trier film…
See more Time Out film reviews
Read a review of...
Regular Time Out film features