London's best Sunday lunches
Traditional pub roast? Dim sum? Here's our guide to the capital's best Sunday lunch spreads

Let the Time Out experts guide you through the best Sunday lunches in London - from traditional pub roasts to Chinese dim sum and modern French cooking. Time Out reviews anonymously and pays for all meals.

Think we've missed a great place to have Sunday lunch? Let us know in the comment box below.

Sunday lunch reviews by: Guy Dimond, Anne Faber, Euan Ferguson, Ruth Jarvis, Charmaine Mok, Jenni Muir, Sally Peck
The best Sunday lunches in south London
Also good for Sunday lunch in south London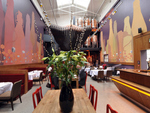 Greenwich restaurant with nice outdoor seating, lovely beer and a great Sunday lunch.
Pepys Building, Old Royal Naval College, SE10 9LW
Book online
Share your thoughts
Find London's best restaurants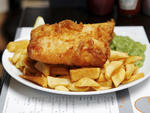 You'll find our favourite venues for all cuisines in our guide to the best restaurants in the capital.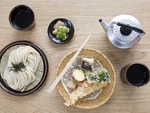 Time Out asked its food critics to come up with a list of the 50 best places to eat in London. And here it is.
See London's top 50 restaurants