London's top 50 restaurants: Best brasseries
Out-of-hours dining is no problem at London's always open, always brilliant brasseries
Fancy breakfast somewhere special? Or how about elevenses, or afternoon tea? In fact, why not make a meal of it at these open-all-day, Continental-style brasseries. Do you agree with the choices? Use the comments box below or tweet your suggestions.
Rated as: 5/5
Price band: 3/4
It pains us to rate a yet another US import so highly – Balthazar's a branch of the original in New York. But at least this one is set up by a boy from Bethnal Green who done good (Keith McNally) but has moved back to London to replicate the success he had in the Big Apple. It's a pastiche of French grand brasserie, with red awnings, plush red leather banquettes, giant antiqued mirrored walls, beautiful mosaic floors. Chef Robert Reid has tinkered little with the brilliantly nostalgic trans-Atlantic menu. Signature dishes such as the onion soup are still there: a Gruyère lid is grilled over a substantial bowl of thick country bread, immersed in a rich and sweet chicken stock. Richness pervades every dish we tried. Portions are filling, but don't skip the outstanding bread basket – master baker Jon Rolfe's outstanding breads can also be taken home from the boulangerie next door.
When to go: When you've booked well ahead for a West End show.
What to have: The simple classic bistro dishes, such as the French onion soup.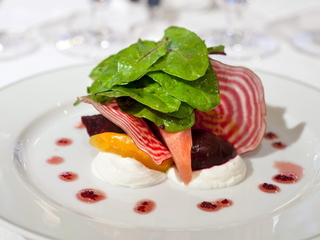 Rated as: 5/5
Price band: 4/4
The team behind The Wolseley have done it again with this elegant all-day brasserie in Aldwych. It's not the place to go for an innovative modern menu, but if you're in the mood for a nostalgic taste of mittel-European fare like schnitzel, sachertorte and strudel, The Delaunay will be happy to oblige.
When to go: Pop in for a spot of afternoon tea in a fine setting, or settle in for an evening meal.
What to have: An oldie but a goodie, the wiener schnitzel is just how it should be.
Rated as: 4/5
Price band: 3/4
Critics choice
It looks like it's been there forever, and the polished service seems to be from another era too. However, The Wolseley only opened in 2003 and painstakingly recreates the fin-de-siècle brasserie of popular imagination. It's open for early breakfast, lunch, dinner and afternoon tea, and while the food won't get the pulse racing (it's largely European classics with some decadent touches – oysters, game, caviar – thrown in), the strikingly opulent interior and film-star treatment won't fail to impress. Oh, and famous people go there, apparently.
When to go: Breakfast at The Wolseley should be on everyone's London must-do list.
What to have: Cream tea, for the luxe experience at a friendlier price, although nothing's extortionate.
Find top brasseries in London
Share your thoughts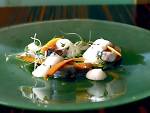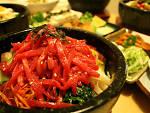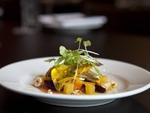 Read more popular food features