London's top 50 restaurants: Gastropubs
Watery lager and fruit machines no longer cut it – raise a dimpled pint glass to the best gastropubs in London
Britain's greatest contribution to civilisation might be the pub. So what could be better than that? Great pub food, that's what. Here's where you find the best. Do you agree with the choices? Use the comments box below or tweet your suggestions.
Locals are spoiled with this gastropub on their doorstep, though good luck to them on a weekend – the food is certainly worth travelling for, and people do. The attraction is a combination of chummy pub service (dog- and child-friendly), well-kept ales and a menu that keeps on giving. Own-made charcuterie is definitely a draw, while British produce is championed relentlessly – an impressive roster of local suppliers is clearly visible. Adventurous eaters can go for duck hearts sautéed with sherry, crispy pigs' ears or trotter wontons. The menu is typically meaty, featuring great slabs of local beef and venison cooked with skill.
When to go: When you're overdue a meat-up with friends.
What to have: The 'boards' (charcuterie or fish) are must-have for starters.
Rated as: 5/5
Price band: 2/4
On the corner of Walham Grove and Farm Lane, SW6 1QP, this is the sort of place that would make one proud to be British. While a wee bit posh with its thick hessian napkins and bread in linen bags (and one Michelin star), its heart is still firmly set in the gastropub tradition. Owners Mike Robinson and Brett Graham (head chef of The Ledbury) have put in a lot of effort, heavily promoting the ethos of using seasonal, local and natural produce. The 'pub' part is not forgotten either, with the bar dispensing fashionably good British ales. Chef Stephen Williams, who has been leading the kitchen ever since its inception, will be moving on to pastures new, but we're confident that the quality will be upheld.
When to go: When you've got a visitor who still remains sceptical about the concept of 'great British food'.
What to have: You've got to be game for game. And what could be more English than earl grey baked custard?
Corner of Walham Grove and Farm Lane, SW6 1QP
Book online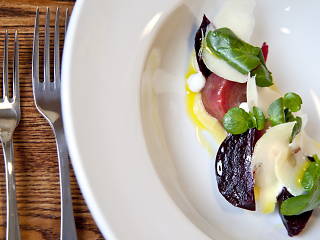 Rated as: 4/5
Price band: 2/4
Claude Bosi recently opened his second gastropub in a handsome old boozer in Fulham. The food, rather than the drink, is the star of the show here – it's British-style cooking of the highest standard. Meats are cooked to tender perfection and the desserts warrant a look too.
When to go: Perfect for chinos and jacket days, or a smart Sunday meal.
What to have: The menu changes daily, but if they've got them, don't miss the pork scratchings.
Find more top gastropubs in London
---
---
Write your own review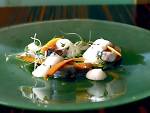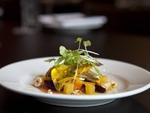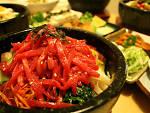 Read more popular food features