London's top 50 restaurants: International
No niche? No problem. These choice-heavy international restaurants make the most of a world's worth of culinary inspiration
Their cooking knows no geographical bounds: if it works, it's on the menu. From Israel to Auckland, Thailand to Tuscany, these celebrity chefs aren't scared to mix it up. Do you agree with the choices? Use the comments box below or tweet your suggestions.
Rated as: 4/5
Price band: 2/4
Chef Anna Hansen used to work with Peter Gordon at Providores, and stylistically, her eclectic cooking reflects this shared heritage. A signature dish of sugar-cured New Caledonian prawn omelette with spring onion, coriander and smoked chilli sambal is a winner, and we love the ambition and invention in the likes of Vietnamese-style braised pigs' cheeks with pickles, Thai basil and deep-fried chilli; or tonka bean shortbread with lemon custard, gooseberry compote and prosecco jelly. Modern Pantry's particularly appealing in the summer, when you can sit outdoors in a quiet square.
When to go: It's the best place in London for alfresco dining.
What to have: Breakfast and brunch are just as appealing as the dinner menu.
Rated as: 4/5
Price band: 2/4
Critics choice
Credited with making deli dining a fashionable pursuit, Yotam Ottolenghi continues to wow the capital with his bright, bold flavours, drawn from the Med, the Middle East and beyond. Given the casual ambience the prices can be a surprise, but as with all things of exceptional quality, you get what you pay for.
When to go: Weekend brunch for a treat, or pop in on a weekday evening for a slightly special supper.
What to have: There's no such thing as 'ordering badly' here, but the roasted aubergine with Iranian lime yoghurt, harissa and pomegranate will change the way you think about salad forever.
Find top international restaurants in London
---
---
Write your own review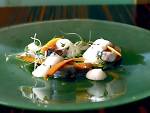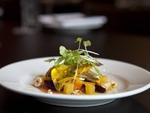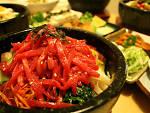 Read more popular food features