London's top 50 restaurants: Korean
Don't know your kimchi from you bibimbap? Here's our guide to dining out, Gangnam style
Sizzling hotplates, chili spice and all things nice: Korean food has taken off in London, and here's our pick of the top places to try it. Do you agree with the choices? Use the comments box below or tweet your suggestions.
Rated as: 4/5
Price band: 2/4
Critics choice
This original branch of Cah Chi in Raynes Park (their second branch is in Earlsfield) has long been one of our favourite Korean restaurants. You won't find watered-down Korean food – all the dishes we've tried here have been confidently rendered with no compromise on flavour. Crisp pa jeon (a sort of pancake) filled with fresh seafood and spring onions, or strips of raw beef sizzling in a stone bowl (dolsot) with rice, pickles and vegetables, being just two of many great examples. There are plenty of more esoteric dishes for the adventurous, such as pigs' ears casseroles, pig's liver dishes and blood pudding.
When to go: For Korean food without the clichéd barbecue-side theatrics.
What to have: Fill up on the panchan (small side dishes) and move swiftly on to the grilled marinated meats.
Rated as: 5/5
Price band: 2/4
Critics choice
Koba is one of the most consistent Korean restaurants in central London; we've yet to have a bad meal here. The menu features a roll-call of classics like barbecued kalbi beef, stir-fried glass noodles (japchae) and crisp Korean pajeon pancakes. Slick service too.
When to go: When you're in the mood for some table-top barbecue.
What to have: Bulgogi beef wrapped in lettuce leaves with a smudge of bean and chilli paste.
Find top Korean restaurants in London
---
---
See the full list of London's top 50 restaurants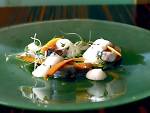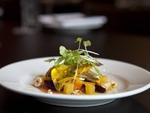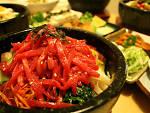 Read more popular food features