London's top 50 restaurants: Modern European
Contemporary cuisine doesn't come cheap, but for celebrations and romance, these fine-dining establishments can't be beat
For smart dining, special occasions, stand-out dishes and great wine lists, these are the place to book ahead for. Reservations recommended. Do you agree with the choices? Use the comments box below or tweet your suggestions.
Rated as: 4/5
Price band: 2/4
The phrase 'making a silk purse from a sow's ear' sums up the cooking style at Arbutus. Since opening in 2006, chef and co-owner Anthony Demetre (who has since opened Les Deux Salons) has kept the kitchen consistent, in line with his ethos of taking unloved, thrifty ingredients (such as pig's head, tripe and trotter) and transforming it into fine dining delights. Not that it's all odds-and-ends served here; rather, the overarching theme is taking fantastic British ingredients and executing with Modern European flair. The à la carte will have you reaching for the credit card, but the set lunches offer great value – ditto the well-priced wines, available in 250ml carafes.
When to go: For a posh mid-week lunch and cheeky carafe of wine.
What to have: A meal is not complete without Arbutus's divine île flottante (floating island) with cloud-like meringue and silky custard.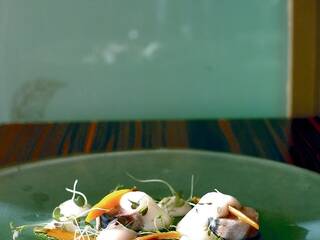 Rated as: 4/5
Price band: 3/4
This Pied à Terre offshoot positively purrs with the pleasure and efficiency of a restaurant at the top of its game. Marcus Eaves's Modern European cooking is accomplished and precise, with imaginative yet well-considered flavours. They look good too: try translucent poached egg sat upon a vibrant green bed of crushed peas and broad beans. The surroundings are like a French take on an Oriental theme, with screens and dark wood; all that's missing is Kato springing out of a cupboard.
When to go: With friends who admire both style and substance.
What to have: The lunch and pre-theatre menus (6-7pm) are particularly good value at £20.95 for three courses.
Rated as: 4/5
Price band: 3/4
Critics choice
Chef Tim Allen's unpretentious attitude in the kitchen is a refreshing contrast to the smoothed-down elegance of his Kensington restaurant. Despite the fripperies, polished staff, glasses and cutlery, a meal here leaves you with a sense of fun and satisfaction. The menu keeps pace with the seasons and many ingredients are sourced locally.
When to go: The set lunch, at £25 for three courses, is astounding value and features all the usual fancy tidbits in between courses.
What to have: Signature dishes include wild sea bass with pink fir apples and procini cream, and chocolate mousse with poached pears and salted caramel.
Find top Modern European restaurants in London
---
---
Write your own review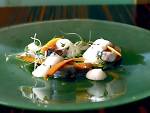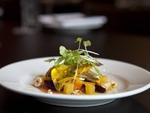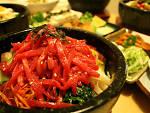 Read more popular food features