London's top 50 restaurants: South East Asian
Rice and spice – London's best South East Asian restaurants
For great Thai and Vietnamese food, London has many good choices. But only one made it into our list of London's top 50 restaurants. Do you agree with the choice? Got a different favourite? Use the comments box below or tweet your suggestions.
Rated as: 5/5
Price band: 1/4
Critics choice
The over-enthusiastically long menu at this Kingsland Road stalwart might not suggest anything special is going on in the kitchen, but the nightly queues out the door dispel all doubts. While neighbouring restaurants have chased the trendy Shoreditch pound by tarting up their interiors, Song Que remains resolutely perfunctory in design (although the toilets have been seriously spruced up – not before time). The draw is the low prices and the fairly high standards of the food. Almost all dishes on offer are good, but the perfectly balanced broth in the pho is a work of art.
When to go: When you need a cheap, large, appetising meal in Shoreditch.
What to have: It's got to be the pho.
Find top South East Asian restaurants in London
---
---
See the full list of top 50 restaurants in London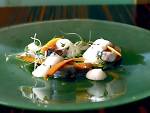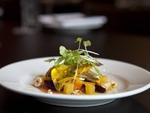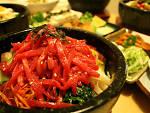 Read more popular food features