Children's theatre in London
Keep the kids quiet with a bit of culture at one of London's family-friendly shows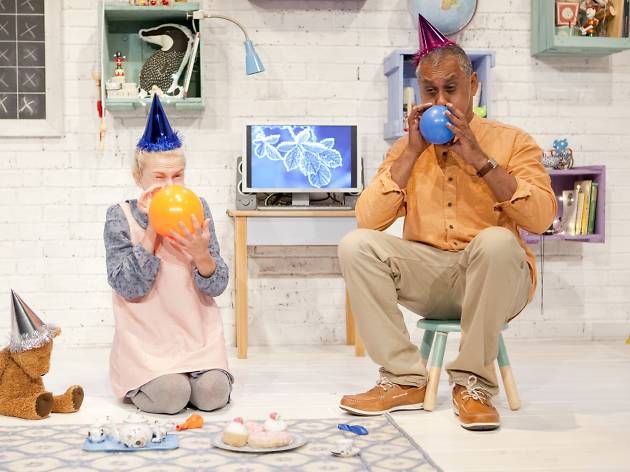 Theatre for young children (0-4)
Beloved children's puppet theatre the Little Angel are teaming up with Goblin to present a soaring show for younger kids. Emily knows how to fly, and wants to take the whole audience with her on an adventure that swoops over rooftops and up to outer space. Suitable for children aged three to six.
Read more
See more of the best London shows for little ones
Theatre for all the family
The posters have been plastered around the London Underground for years – long enough for this show to become the most successful musical of all time – but nothing prepares you for the sheer impact of 'The Lion King's opening sequence. With the surge of 'Circle Of Life' reverberating through your chest, Julie Taymor's animal creations march on, species by species. Gazelles spring, birds swoop and an elephant and her child lumber through the stalls. It's a cacophonous cavalcade that genuinely stops you breathing.
Read more
E Nesbit's book-turned-cult movie about three exceptionally well-mannered Edwardian children is essentially 'Brief Encounter' for families. But this lively version is more than just a ticket for the nostalgia express, thanks to some strong performances and a thrilling staging including a real 60-tonne steam engine.
Read more
See more recommended family shows