Late night openings at London museums and galleries
Forget an evening of TV – try one of these museum lates for a more cultural night out
Too busy to visit museums at the weekend? Swot up on culture after work instead, as most of the capital's museums have late-night opening hours at least once a week. Here's our guide to the London museums that stay open late – click through to discover which nights of the week to visit.
Museums and galleries open late on Wednesday
The popular Science Museum Lates take place on the last Wednesday of the month, when adults can explore the galleries free from noisy kids. Expect themed activities including gallery tours, speed dating, a silent disco, music, a bar and child-free playtime in the interactive Launchpad gallery.
Exhibition Rd, SW7 2DD
Last Wed of each month
More info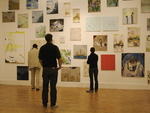 This north London gallery is in somewhat of a hinterland (it's nowhere near Camden) but is also well loved for its consistently good galleries, café and bookshop. It's open late weekly on Wednesdays, from 10am-9pm.
8, Arkwright Rd, NW3 6DG
Weekly on Wed until 9pm
More info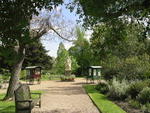 The venue is home to Britain's first garden of ethnobotany (the study of the botany of different ethnic groups and indigenous peoples). The garden is open from April to October, with late-night openings until 10pm (last entry 8.30pm) on Wednesdays in July and August. There's a shop where visitors can buy unusual plants and a café that serves very good homemade cakes.
66 Royal Hospital Rd, SW3 4HS
Wednesdays in July & Aug until 10pm
More info
---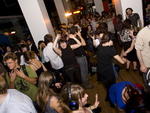 Check out late-night museum events in the capital
---
Write your own review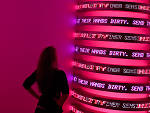 Check out our guide to London exhibitions