Country concerts in London
Find a great country concert in the city with our guide to London's best country music concerts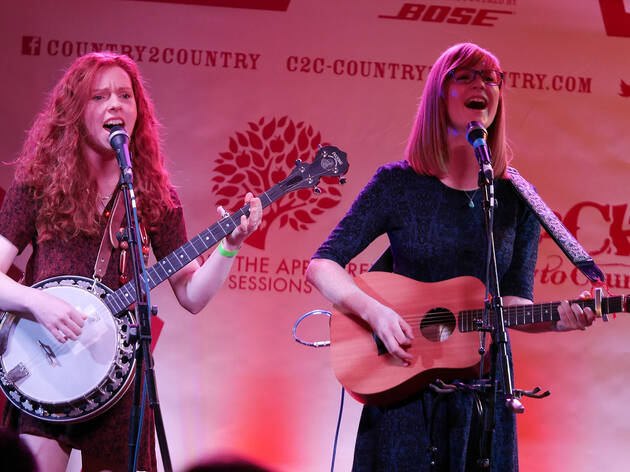 Live country music used to be a rarity in London, but for the last couple of years country concerts have been booming. It's not just US artists either: the new wave of British country music has brought plenty of homegrown stars to the city's stages. Sharpen your spurs, dust off that Stetson and lasso a great country concert in London.
Live country concerts in London
The veteran country 'n' western troubadour walks a sure-footed line between heartfelt and dude-ish, tear-stained and wryly humorous.
Read more
Millions have viewed McKee peforming his song 'Drifting' on YouTube, which he does in his own special, guitar-slapping, finger-picking way.
Book now
Read more
Every year this indoor festival brings Nashville to Greenwich for British fans of US country music. Alongside big headliners from the contemporary country scene there are side stages to showcase new talent from both sides of the Atlantic, and markets and pop-up stages around The O2 which are open for all comers. Get polishing them boots.
Read more
Greek Oud player and his group performs blues influenced jazz from their upcoming album.
Read more
The singer performs blues from the 1930s and 1940s with some original compositions as well.
Read more
Leann rhymes with what? Sorry – this country crossover star means serious business. She's sold almost 40 million records worldwide, crossing over like many other US megastars from the country chart to mainstream pop success. Come down and check out her powerful pop and punchy vocals.
Read more
This country duo, who formed on Facebook, were the first British act to sign to one of the major US country labels, and they have a 'Jerusalem'-esque song called 'Nashville Grey Skies' about building a new home for country music in the cloudy UK. At the rate they're picking up fans, it might just happen.
Book now
Read more
Show more
The best music venues in London:
This live folk music venue was selected as one of the best places to see live music, as voted for by you. Not only does it have a well-informed team of bookers ensuring all angles of trad music are well represented, but it's also a folk-arts education centre and archive during the day.
Read more