Five things you didn't know about Bastille
Dan Smith, the man behind the chart-topping synth-pop band, briefs us on haircuts, success and David Lynch
By Jonny Ensall Mon May 20 2013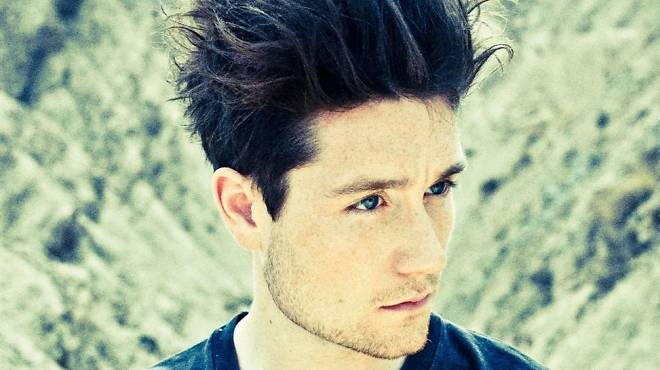 © Ignacio Torres

With a big voice to match his massive bouffant, Dan Smith is the singer-songwriter who's put Bastille at the top of the charts. Not that he'd admit it – the London-based musician is as modest as they come. The four-piece band's epic synth-pop will fill the Emirates Stadium on Saturday, when they support Muse and Dizzee Rascal. 'It's a brilliant line-up,' says Smith. 'Apart from us, obviously.' We prised five facts out of the reticent superstar-in-the-making.
1. His hit, 'Pompeii', is the hold music when you call his label, Virgin.
'Unless people mention stuff to us like that, we're quite happily unaware of how we're expanding. For us, playing at Koko in Camden was as big as we ever expected things to get.'
2. He has been to see the Pompeii exhibition, currently on at the British Museum.
'We were invited down a week or two before it opened. The curator gave us a tour. The perception is that the city was a sinful and hedonistic place, but I guess that was just the culture at the time – sex wasn't a massive taboo. It's probably the thing my dad is most proud of. "The British Museum want you to go and see it!" – he was shocked.'
3. The hair's not actually such a big deal… okay!?
'I care a lot less about my hair than other people think. To me it's just messy and spiky and whatever. If I want to intellectualise it, it's probably a bit of a nod towards David Lynch and Eraserhead. But I'm just saying that because I have to – because I'm someone who doesn't particularly care about my looks and I'm being forced to justify my haircut. Weird, eh?'
4. He found a fellow Lynch geek in Jonathan Ross when he appeared on the presenter's chat show.
'I was wearing a T-shirt that referenced "Twin Peaks", and he picked up on it, and we immediately started chatting about David Lynch. He was telling me stories about the times that he'd met Lynch, and the work he'd done at the BFI, restoring old prints of Lynch's original short films. Finding a fellow David Lynch geek anywhere is pretty exciting.
'Who would I dress up as for a "Twin Peaks" fancy dress party? I might dye my hair white and go as crazy Leland Palmer.'
5. He doesn't always want to write about buried cities and cult TV shows.
'I am passionate about love. If there's a way to articulate it, maybe one day I'll write a love song. If we're still making music next year… who knows?'
Metallica, Mumford & Sons, The Libertines, Royal Blood, Deadmau5, Bastille, Jamie T, Years & Years, Wilkinson, Catfish And The Bottlemen, Run The Jewels + more. The northern leg of the bank holiday double-festival favourite, Leeds is younger than its sister in Reading but just as popular, messy and music-centric. You won't find any cute arts and crafts tents here, and rock is always at the top of the bill, though the festival's dance and hip hop tents have taken off recently too. Leeds and Reading always pack an enormous line-up, and this year you can catch headline slots by rock titans Metallica, scruffy punks The Libertines and spiritual strummers Mumford & Sons, as well as the likes of Jamie T, Run The Jewels, Bastille and Years & Years. Most importantly, proceedings should be as raucous and teen-filled as ever. Win Leeds Festival tickets
See all Bastille events in London
---
Watch the video for 'Pompeii' by Bastille
Metallica, Mumford & Sons, The Libertines, Royal Blood, Deadmau5, Bastille, Jamie T, Years & Years, Wilkinson, Catfish And The Bottlemen, Run The Jewels + more. The northern leg of the bank holiday double-festival favourite, Leeds is younger than its sister in Reading but just as popular, messy and music-centric. You won't find any cute arts and crafts tents here, and rock is always at the top of the bill, though the festival's dance and hip hop tents have taken off recently too. Leeds and Reading always pack an enormous line-up, and this year you can catch headline slots by rock titans Metallica, scruffy punks The Libertines and spiritual strummers Mumford & Sons, as well as the likes of Jamie T, Run The Jewels, Bastille and Years & Years. Most importantly, proceedings should be as raucous and teen-filled as ever. Win Leeds Festival tickets
Listen to Bastille's debut album 'Bad Blood'