Five things you didn't know about Chvrches
The Glaswegian synthpop trio tell us about getting signed, not knowing Emeli Sandé and why their name is spelled that way
By Jonny Ensall Tue Mar 5 2013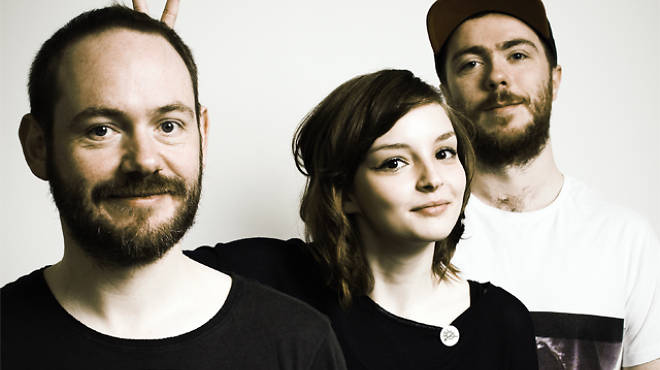 Chvrches are on the way up. They were named one of the BBC's sounds of 2013 earlier this year on the back of their earworm single 'The Mother We Share', and the ensuing boost to their profile has seen them sell out their Village Underground show two months in advance. Frontwoman Lauren Mayberry gave us five reasons they're a new breed of synthpop band.

1 Pretty doesn't always mean vacant
'If there's a girl in the band with shiny hair people can assume that the guys are the songwriters, and she just stands at the front and does what she's told. But it's a band, rather than a girlish singer and two producers.'

2 That 'v' in their name isn't a spelling mistake
'It was because our parents were trying to Google us on the internet – if you Google "churches", a lot of religious stuff comes up.'

3 They're from Glasgow – but they don't know Emeli Sandé
'People ask you what was it like getting to know her on the scene. I don't necessarily think she was around on the scene – at least not the scene that I know.'

4 They have some cutting-edge influences
'I'm a huge fan of [mysterious Scandinavian electronic duo] The Knife. I like the fact that they seem to be able to keep themselves to themselves – there's never an oversaturation because you never really know anything.'

5 They're only pop up to a point
'During the scary dance with the record labels there was one man who informed me he could make me the new Pixie Lott, and I was like, "Thanks, sir. I'm going to run away from you as fast as possible."'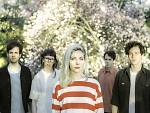 Alvvays have nothing in commong with Chvrches, aside from injecting Vs in their names and giving us a reason to clear space in our heart for yet another neatly-formed trad indie band. Appling reverb to jangly guitars like Doritos adds cheese dust to chips, the Canadians recall the swooning pop of rain-soaked Scotland – your Jesus And Mary Chains, Pastels and whatnot – and the group's self-titled debut hugs Velocity Girls LPs close to its chest. A more contemporary comparison: Veronica Falls, with all the same pvnch, noir bvbblegvm, chevvy hooks and heart-on-sleeve tvvee. Hey, like we said, they're infectious.
See all Chvrches events in London
---
Watch Chvrches' 'Lies' video
Listen to Chvrches on Spotify