Foals – 'Holy Fire' album review
Read our 'Holy Fire' album review and tell us what you think
By James Manning Tue Feb 12 2013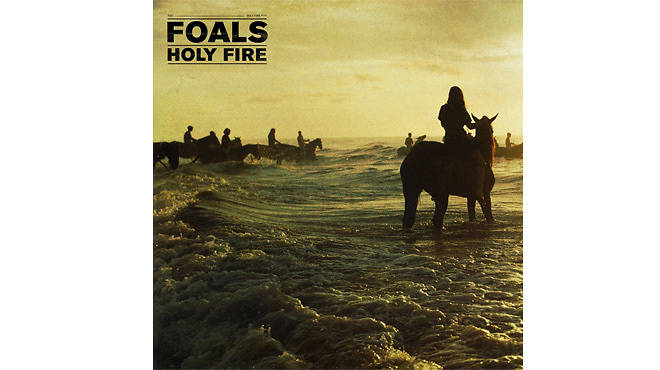 Foals – 'Holy Fire'
'Holy Fire' should do for Foals what 'The Bends' did for Radiohead: turn them from a decent indie band into alt.rock giants. The five-piece's third LP is, in a word, huge – keeping its form through the liquid guitars and scuzzy bass of 'Prelude', all the way to the chain-gang funk-metal stomp of 'Providence'. The electronics on 'Milk & Black Spiders' are skin-crawling, while 'Moon' – downbeat, plaintive and organic – could soundtrack a nature documentary. A couple of tacky '80s-leaning synth stabs notwithstanding, 'Holy Fire' is an embarrassment of riches. It's hard to see how Foals will ever top it – unless they've got an 'OK Computer' up their sleeves.
---
Watch Foals' 'My Number' video
---
Listen to Foals's 'Holy Fire' on Spotify
Born in '60s America, with a healthy influence from jazz and world music, minimal music was a groundbreaking movement that explored the very idea of music itself.
They shout and swear, they diss other bands. They didn't even go to public school. Are this Nottingham duo the last angry band in Britain?
For Independent Venue Week, we've rounded up a few of our favourite gig venues
The My Chemical Romance singer talks Britpop, Bowie and board games
See all Time Out music features