Saint Rich – 'Beyond the Drone' album review
The two musicians behind Delicate Steve turn their hand to old school rock 'n' roll
By Clare Considine Fri Oct 18 2013
Time Out Ratings :
<strong>Rating: </strong>3/5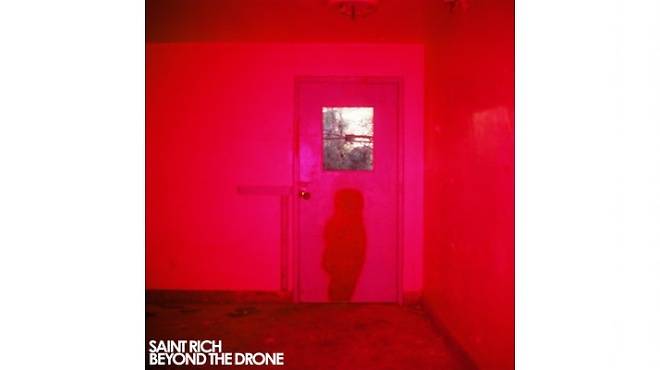 Ever walked around the Picasso museum in Barcelona? It's awash with the abstract artist's early works – and there's a strange satisfaction in learning that the man behind 'Guernica' was also really rather good at sketching dogs. Saint Rich's debut LP, 'Beyond the Drone', offers up a similar gratification. Saint Rich are Christian Peslak and Steve Marion, best known for their work together as Delicate Steve: an instrumental project in which they peddle a unique brand of euphoric psychedelia on David Byrne's Luaka Bop label. As Saint Rich, however, they find space for their own kind of dog sketches, stripping things back to a joyfully old school kind of rock 'n' roll.

The pair have been friends since high school, and there is a bouncy and youthful ease that runs throughout 'Beyond the Drone'. On 'Young Vultures' a fuzzy guitar is reminiscent of early Strokes, but leaves behind their underwhelmed insouciance, favouring a more gusto-filled vocal. 'Sorry/Sadly' offers up rollicking drums and a irresistible slide guitar. 'Coming Home' belongs on an indie film soundtrack, with sweet, layered vocals and gentle drums.

Enjoyed in the overall context of Peslak and Marion's robust musical CVs, 'Beyond the Drone' is clearly the work of some talented musicians breaking out and having fun. But even without the back-story, there's a clever intricacy to these guys' nostalgic dog sketches which allows you to recognise that they have a 'Guernica' in them too.
Listen to 'Beyond the Drone' on Spotify
Watch the video for 'Officer'
---