The Knife – 'Shaking the Habitual' album review
A 98-minute beast that hides pop genius among tracts of sonic wasteland
By Jonny Ensall Tue Apr 9 2013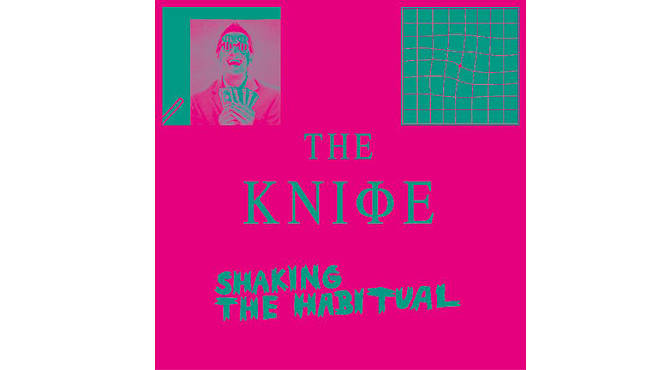 The Knife – 'Shaking the Habitual'
If you're trying to make an album that questions the structure of modern society, where do you start? How about deconstructing the whole idea of the album? This is what Karin Dreijer Andersson, and her brother Olof, have done on their third LP – a 98-minute beast that hides its moments of poppier genius among tracts of sonic wasteland. The tone of 'Shaking the Habitual' lurches between mutant house jams that would encourage tripping ravers to take a breather ('Stay Out Here'), and 20-minute-long evocations of a post-nuclear wind blowing through an abandoned city ('Old Dreams Waiting to be Realized'). The bubbling steel drums that defined their incredible 'Silent Shout' album seven years ago are still here, but the party they're soundtracking has turned as sour as napalm-spiked punch.
At times Karin (aka Fever Ray) lets rip lyrically with cryptic yet compelling questions about wealth, sovereignty and the politics of gender. What is a country, what is history, what is sex and ultimately, she asks, who cares? It's a wilfully obscure endeavour, that includes a song about pumping water into the ground at high pressure in order to unlock natural gas reserves ('Fracking Fluid Injection') – probably a first for an electronic music album.
This is not an easy listen, but that's the very obvious point. After all, the things that matter in life you have to work for. Put in the effort, and The Knife will reward you with a whole new paradigm.
---
Watch The Knife's 'A Tooth For An Eye' video
---
Listen to 'Shaking the Habitual' on Spotify
Everything you need to know about the codebreaker/beauty queen-turned-pop singer
Over 600 limited-edition releases hit the racks of London's record shops for Record Store Day 2014. Here's what we'll be trying to pick up…
Forget those on the ITV show: here are this year's cooler musical comebacks, including Pixies, Slowdive, and… All Saints!
See all Time Out music features