The wit and wisdom of Alex Kapranos
Read the best quotes by the Franz Ferdinand frontman
By James Manning Fri Aug 23 2013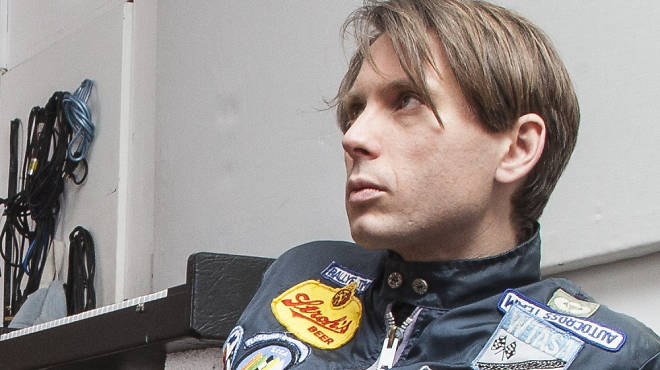 © Rob Grieg
This week we published an interview with Glaswegian indie band Franz Ferdinand, who spoke to Time Out about their new album 'Right Thoughts, Right Words, Right Action', keeping a low media profile, and why 'it's great to trigger hatred among people you don't particularly like'. The group's gangly, outspoken frontman Alex Kapranos also had a lot to say on topics from Scottish independence to US air marshals. Here are his best bits that didn't make the interview as published.
Alex Kapranos on…
Glasgow's indie heroes return to the stage, showcasing tracks from their fourth record 'Right Thoughts, Right Words, Right Action' alongside funky, literate, new wave-inspired Franz classics like 'Take Me Out', 'The Dark of the Matinée' and 'Do You Want To'. Sharp riffs, sharp dance moves and sharp togs too: what more could you want? Want more?Read our interview with Franz Ferdinand
See all Franz Ferdinand events
---
Everything you need to know about the codebreaker/beauty queen-turned-pop singer
Over 600 limited-edition releases hit the racks of London's record shops for Record Store Day 2014. Here's what we'll be trying to pick up…
Forget those on the ITV show: here are this year's cooler musical comebacks, including Pixies, Slowdive, and… All Saints!
Here are the five things you need to know about the biggest event in the Euro-pop calendar
See all Time Out music features
---
Glasgow's indie heroes return to the stage, showcasing tracks from their fourth record 'Right Thoughts, Right Words, Right Action' alongside funky,
Book now for more indie rock gigs
Listen to 'Right Action' EP on Spotify