What's the deal with… Benjamin Clementine?
Here's everything you need to know about this soulful singer and his astonishing voice
By James Manning Tue May 13 2014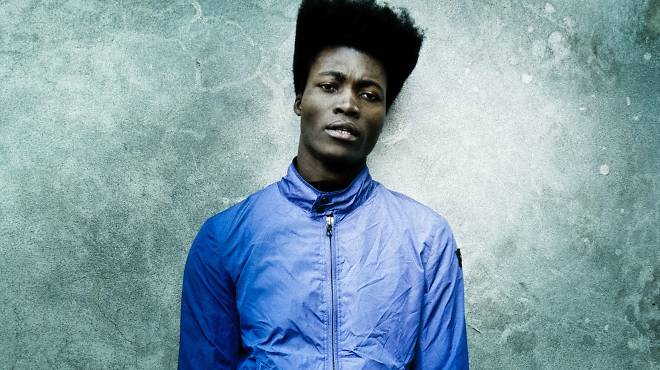 © Micky Clement
Oh, buskers! If I hear another version of 'Wonderwall', I'll scream.
Maybe you should move to Paris: apparently they have a better class of busker there.
Sure, if you're into accordions.
Well, yes – but it's not all like that. Benjamin Clementine used to sing on the Paris Metro, before a friend of a label boss saw him in the Place de Clichy station. Now he's a 25-year-old rising star, with a big Koko show this Thursday almost sold out.
He doesn't play the accordion, then?
On the contrary: he's a self-taught pianist with a fascinating, fluid style, apparently based on hours spent alone in his bedroom listening to Classic FM.
But I'm sensing there's more to BenClem than that.
Well, yes, there's That Bloody Voice. His tenor sounds like some raw and godly hybrid of Nina Simone, Randy Newman and Antony Hegarty – but with an endearing London accent.
So he's a London boy?
He grew up in Edmonton Green.
Now I know where I'm headed to discover the UK's next soul star.
Sure, go ahead and hop on a train. Just don't blame me if you end up being serenaded by an ageing mod with a battered copy of 'Oasis: The Complete Chord Songbook'.

The bottom line: Sod Tom Jones: soulful Ben's got The Voice.
Björk, Ben Howard, George Clinton And Parliament/Funkadelic, Roisin Murphy, Shamir, Nick Mulvey, DJ Harvey, Nils Frahm, Kim Ann Foxman, PBR Streetgang, Caravan Palace, Hercules And Love Affair, Benjamin Clementine, Brandt Bauer Frick Ensemble, Ibibio Sound Machine, Will And The People + more. The ever-magical August getaway returns for its fifth year in Oxfordshire, with a top-notch music line-up. Quirky pop goddess Björk headlines a bill that also includes Ben Howard, Nick Mulvey, awesome Afrotronic crew Ibibio Sound Machine and veteran funk ambassador George Clinton. But Wilderness isn't just about great sounds: from outdoor theatre to talks and debates, horse riding to yurt-building, a lakeside spa and even long table banquets with leading chefs, this is much more than a music festival. Check back soon for more line-up details as they're announced.
---
Watch Benjamin Clementine's 'Cornerstone' video
---